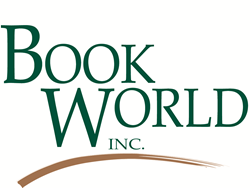 Mequon, WI (PRWEB) March 07, 2014
In 2012 the beloved Next chapter Bookstore closed its doors, leaving a void in the Mequon Pavilions shopping center. Time didn't pass quick enough for many, but thankfully a new bookstore in Mequon, WI has now opened to the delight of local literature lovers. Recently, Book World has brought its vast inventory of new books, magazines, toys, games, and much more to the Milwaukee area.
"We are very excited to open our doors in Mequon. The community was very excited to see that a bookstore was returning to the area. Opening our store seemingly came at a perfect time for Mequon as well as for us as we are continually looking to expand into new markets that are looking for and are able to support a bookstore," said, Aaron Gullickson, Vice President of New Store Development.
The Mequon bookstore stands as Book World's 47th location, and one of twenty-three locations in Wisconsin. Book World is proud to not only bring a new bookstore to Mequon, WI, but to reinvigorate the Mequon Pavilions with a distinctive shopping experience.
About Book World
A staple of the Midwest, this independent chain of bookstores began in 1976 and has since opened 46 additional stores throughout WI, MI, MN, IL, & IA. Keeping books relevant is of great importance, as Book World offers a fantastic selection of classic and new hardcover and paperback books for all ages. Each store maintains an inviting atmosphere, as patrons can enjoy a vast assortment of over 3,000 magazines, toys, games, puzzles, stuffed animals, greeting cards, calendars, trading cards, newspapers, and much more. Book World aims to be so much more than a local bookstore, as large retail booksellers cannot match the selection and customer service.