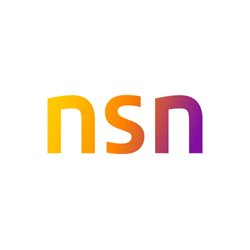 "Tele2 Sweden's decision to deploy one of our leading customer experience management products clearly underlines the fact that delivering high quality services to its customers is a top priority for the company," said Daniel Widh
Stockholm, Sweden (PRWEB UK) 5 March 2014
Nokia Solutions and Networks has implemented its Serve atOnce Traffica for Tele2 Sweden to ensure a significantly better service experience by linking network performance to customer satisfaction and application behavior. An integral part of NSN's comprehensive Customer Experience Management* portfolio, this solution provides a comprehensive display of network performance based on service quality, service usage and real-time traffic information.
Under the terms of the deal, insights from Serve atOnce Traffica will be coupled with fault, performance and configuration data from NSN's NetAct management system. This will enable Tele2 Sweden to interpret the data in order to boost customer satisfaction while offering a wide range of broadband and mobile-based services to its subscribers.
NSN's Serve atOnce Traffica will facilitate real-time monitoring of Tele2 Sweden's network performance, service quality and service use. This will help the operator's staff across all departments to prioritize their actions and improve the overall service quality.
"Tele2 Sweden's decision to deploy one of our leading customer experience management products clearly underlines the fact that delivering high quality services to its customers is a top priority for the company," said Daniel Widh, Account Director for Tele2 at NSN. "We will leverage our proven expertise and technical knowledge to help them achieve that goal."
To share your thoughts on the topic, join the discussion with @NSNtweets on Twitter using #mobilebroadband and #CSPCX. For expert insights, visit our blog.
About NSN
Nokia Solutions and Networks is the world's specialist in mobile broadband. From the first ever call on GSM, to the first call on LTE, we operate at the forefront of each generation of mobile technology. Our global experts invent the new capabilities our customers need in their networks. We provide the world's most efficient mobile networks, the intelligence to maximize the value of those networks, and the services to make it all work seamlessly.
With headquarters in Espoo, Finland, we operate in over 120 countries and had net sales of approximately 11.3 billion euros in 2013. NSN is wholly owned by Nokia Corporation. http://www.nsn.com
Media Enquiries
NSN
Anne Samson
External Communications
Phone: +336 037 930 86
E-mail: anne(dot)samson(at)nsn(dot)com
Media Relations
Phone: +358 7140 02869
E-mail: mediarelations(at)nsn(dot)com
Notes:
*NSN's Customer Experience Management (CEM) offering is an end-to-end approach that helps operators analyze, act upon and monetize the wealth of customer data available across their organization. CEM draws customer insight data from multiple sources, including the network, service and device performance, real-time subscriber experience and operator services. It enables data collection and consolidation to improve the user experience. This helps operators support end-user demands at the right time and the right place, increasing the individual communications experience for every single customer.
To deliver the full value of CEM, NSN Professional Services supports business case and solution scoping, network planning, architecture, software and product integration as well as optimization. We not only help operators maximize the value of their unique networks, but we also help them achieve a CEM-powered organization. As part of our service optimization and service management, modules are integrated to improve the metrics reported by our CEM tools. The resulting insights are then shared across the operators' organizations and turned into revenue-bringing actions.