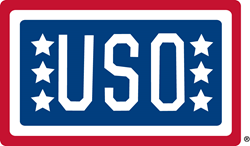 I am grateful to the USO for making it possible for us to say face-to-face to our troops 'thank you' for your service, your sacrifice and for every moment that you gave up.. -Steve Byrne
Arlington, Va. (PRWEB) March 04, 2014
Twitter Pitch: @Stevebyrnelive, @vivanbang, Valerie Azlynn & @roywoodjr entertain troops overseas on @the_USO tour
WHAT: USO/Armed Forces Entertainment tour featuring "Sullivan and Son" cast Steve Byrne, Valerie Azlynn, Vivian Bang and Roy Wood Jr.
WHEN: March 6 – 12, 2014
WHERE: The Philippines and Guam
WHY: Actor Steve Byrne knows there is nothing more important than family, it's where he got the inspiration for his hit TBS series "Sullivan and Son." Now Byrne is taking that inspiration and a few good friends on the road to show his support for troops and their families as part of his sixth USO/Armed Forces Entertainment tour. Joining Byrne are fellow "Sullivan and Son" cast members Valerie Azlynn, Vivian Bang and Roy Wood Jr., the quartet of actors will perform three comedic shows for deployed troops- including those serving in the remote outskirts of the Philippines.
Byrne subscribes to the belief that laughter is the best medicine, He has been partnering with the USO since 2005, and has brought laughter to some 8,000 servicemen and women deployed overseas in Japan, Guam, Kuwait, and Iraq, among other locations. Last year, Wood participated in his first USO tour, alongside Byrne, and visited more than 1,200 troops in the Middle East. This will be the first USO experience for both Azlynn and Bang.
As part of an on-going commitment to supporting our servicemen and women, the stars are joining the USO's "Every Moment Counts" campaign, and are encouraging Americans to get involved and show their support for our troops and military families. Whether it's taking a moment to send a note of "thanks" or helping to create a moment in the lives of our troops and their families by supporting the USO's more than 50 programs and services, Americans can get involved by visiting USOmoments.org.
QUOTES:
Attributed to Steve Byrne:
"Everyday that we, as Americans, are able to follow our dreams is a day of thanks that we owe our troops and their families. I am grateful to the USO for making it possible for us to say face-to-face to our troops, 'thank you' for your service, your sacrifice and for every moment that you gave up so that we could be free."
Attributed to Valeria Azlynn:
"When Steve invited me to join him on his USO tour I immediately agreed, I'm so excited to be able to perform for our troops and to bring them some laughter while they are serving so far from home."
Attributed to Vivian Bang:
"What an honor, I can't wait to experience my first USO tour. I have nothing but the greatest respect for our troops and I'm looking forward to being able to tell them just how much they are appreciated."
Attributed to Roy Wood Jr.:
"Last year, I had the privilege of traveling to the Middle East on my first USO tour. The service personnel of our country endure unthinkable mental and physical stresses and I'm honored to have the chance to help where I can in relieving some of it. I looking forward to meeting even more of these remarkable men and women."
For more information about the USO, visit uso.org.
About the USO
The USO lifts the spirits of America's troops and their families millions of times each year at hundreds of places worldwide. We provide a touch of home through centers at airports and military bases in the U.S. and abroad, top quality entertainment and innovative programs and services. We also provide critical support to those who need us most, including forward-deployed troops, military families, wounded warriors and families of the fallen. The USO is a private, non-profit organization, not a government agency. Our programs and services are made possible by the American people, support of our corporate partners and the dedication of our volunteers and staff.
In addition to individual donors and corporate sponsors, the USO is supported by President's Circle Partners: American Airlines, AT&T, Clear Channel, The Coca-Cola Company, Grand Canyon University, jcpenney, Jeep, Kangaroo Express, Kroger, Lowe's, Northrop Grumman Corporation, Procter & Gamble and TriWest Healthcare Alliance and Worldwide Strategic Partners: BAE Systems, The Boeing Company, Lockheed Martin, Microsoft Corporation and TKS Telepost Kabel-Service Kaiserslautern GmbH & Co. KG. We are also supported through the United Way and Combined Federal Campaign (CFC-11381). To join us in this patriotic mission, and to learn more about the USO, please visit uso.org.
###