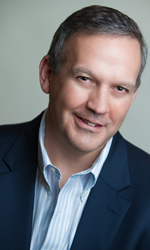 It's a pleasure for us to have someone as distinguished as Jim Kerr on board at BlumShapiro.
West Hartford, CT (PRWEB) March 06, 2014
Connecticut author and noted business consultant has joined BlumShapiro as a partner. BlumShapiro is the largest regional accounting, tax and business consulting firm based in New England, with nearly 400 professionals and staff at their offices in Connecticut, Massachusetts and Rhode Island. Kerr will work out of their West Hartford office.
"I am delighted to join BlumShapiro and become a part of a firm with such a sterling reputation and commitment to exceeding client expectations. There is a culture of excellence at BlumShapiro that I am proud to be a part of – it is their ability to provide a wide breadth of experience and expertise that distinguishes them in the marketplace and enables them to deliver tailored solutions to each client," Kerr said.
Brian Renstrom, who heads BlumShapiro's consulting practice, said of Kerr's addition to the firm: "It's a pleasure for us to have someone as distinguished as Jim Kerr on board at BlumShapiro. His expertise as a business and management consultant will be a great asset to our clients, as will his years of thought leadership as someone able to recommend and implement cutting-edge business solutions."
Kerr is the author of four business strategy books, including his new book, The Executive Checklist, which was written to bring real-world examples of successful business strategies to a larger audience. In addition to his books, Kerr is an international lecturer and well-respected management consultant with over 20 years of experience in corporate transformation, strategy formulation, process redesign and internet consulting. A graduate of Bentley University, Kerr earned an M.S. degree in Management Science from Rensselaer Polytechnic Institute.