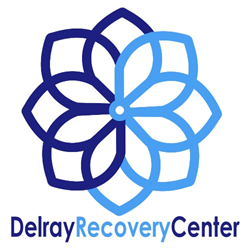 Delray Beach, FL (PRWEB) March 06, 2014
The Delray Recovery Center is hosting a workshop presented by Dawn Wiggins, LMFT, and Melinda Bruck, LMHC. The workshop titled "Mindfulness: Taking Your Clients Beyond Talk Therapy" will be held on Friday, March 28, 2014 from 9:00 am to 12:00 pm at the Hyatt Place in Delray Beach, Florida. This educational event will award participants 3 CE units, and the registration fee is $20.
In this engaging workshop, participants will learn the benefits of mindfulness practices as a tool for enhancing a client's progress in therapy. The workshop presenters will offer the opportunity to observe, experience, and implement mindfulness exercises. The goal of the workshop is to demonstrate how mindfulness works as an effective tool in decreasing anxiety, training the nervous system to respond differently to stress, and promoting a sense of wellbeing. While long-term change requires consistent practice, workshop participants will learn to build on the strengths of their clients to effectively manage their own symptoms with observable results.
With a private practice in East Boca Raton, Florida, Dawn Wiggins, LMFT, is a licensed marriage and family therapist who emphasizes the need for love and connection, improving self-esteem, learning coping skills, and how to deal with uncomfortable feelings. A graduate of the University of Florida, Dawn Wiggins has been working with the Department of Children and Families, as well as addiction treatment centers throughout the state of Florida.
Melinda Bruck, LMHC, provides services to individuals, couples, and families to empower others to learn practical ways to decrease symptoms and improve their quality of life. Melinda Bruck brings over 8 years of experience in treating adults and adolescents for addiction, anxiety, grief, trauma, depression, divorce, bullying, and other phase-of-life issues. Melinda offers mindfulness sessions that integrate mind, body, and breath to enhance the therapeutic process.
Located in Delray Beach, FL, the Delray Recovery Center offers individualized treatment programs for alcohol and drug addiction, as well as co-occurring mental health disorders. The Delray Recovery Center believes in a long-term treatment model, where clients go through a 5-phase step down continuum of care, allowing them to develop the tools necessary to achieve long-term recovery.
Sponsored by Hyperion Billing Solutions, this workshop is limited to 50 participants; click here to reserve your seat today.