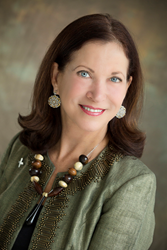 My favorite memory as a Girl Scout is attending the World's Fair in New York City and the National Girl Scout Conclave in 1963 in Casanova, NY.
Gainesville, GA (PRWEB) March 04, 2014
Girl Scouts of Historic Georgia is proud to announce that Jane Reynolds Hemmer has been selected as the 2014 Gainesville Woman of Distinction honoree. The luncheon event in her honor will be held Tuesday, March 11, 2014 at 11:30 a.m., at Gainesville First United Methodist Church.
The Girl Scouts Woman of Distinction award honors a woman who reflects the values in the Girl Scout Promise and Law and who serves as an excellent role model for girls. Mrs. Hemmer will be the 16th honoree. She is a valuable community servant, serving on numerous boards as well as serving as a former Hall County Commissioner from 1987-1991 and as a former Georgia State Senator 49th District from 1992-1994. She is the current president of White Sulphur Properites, Inc. and owner of Forensic and Fine Artists of Georgia. Mrs. Hemmer holds a B.S. degree from the Medical College of Georgia in Medical Technology with graduate work in anthropology from the University of Georgia. In 2012 she was a trained National Police in Forensic Art by the Liberia State Police Department.
At the request of Governor and Mrs. Nathan Deal to decorate the Georgia State Christmas tree for the United States President's Park in the National Capital in 2011, Jane was inspired by the Girl Scouts 100th Anniversary and solicited the help Hall County Girl Scouts to decorate the ornaments.
She is a Gainesville native and a member of Grace Episcopal Church. Mrs. Hemmer has been married to Dr. John L. Hemmer for 45 years. They have two children, Lee Hemmer of Gainesville, GA and The Rev. Mary Hemmer Demmler of Toccoa, GA and six grandchildren.
Proceeds from the event will benefit Girl Scouts of Historic Georgia. Individual tickets are $45. Questions about this annual event may be directed to LaDon Shaw, Fund Development Director, in the Gainesville office at 770-536-8656.
Girl Scouts is the preeminent leadership development organization for girls in the world. Through Girl Scouting, girls discover more about themselves, connect with others and take action about things that are important to them. The exciting Girl Scout leadership experience builds girls of courage, confidence and character who make the world a better place. For more information about becoming a member, volunteering, or making a donation, visit http://www.gshg.org.