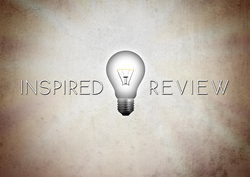 Finding the right technology and workflows to minimize discovery costs in smaller matters is extremely challenging
New York, NY (PRWEB) March 04, 2014
Inspired Review, LLC, a market leader in producing cutting-edge, innovative document review services for the legal industry, is proud to be a program participant of the 2nd Annual "Electronic Discovery for the Small and Medium Case" conference on March 14 in Gainesville, Florida. Michael Dalewitz, a University of Florida Alumni, and Inspired Review's Chief Executive Officer and Founder, will lend his expertise to the panel, "Review as an Analytic Tool," on March 14 from 3:40 – 4:30pm EDT, at the University of Florida Law School campus. The conference will also be broadcast live.
"Finding the right technology and workflows to minimize discovery costs in smaller matters is extremely challenging," states Michael Dalewitz, CEO of Inspired Review, LLC. "The cost and time factor that goes into traditional search techniques combined with linear review tends to outweigh the value of the case. Our session will focus on the many challenges of traditional analysis, as well as introduce additional investigative analytics that will accelerate your document review and case strategy in a cost-effective manner."
"Electronic Discovery for the Small and Medium Case," sponsored by the University of Florida Levin College of Law and the Electronic Discovery Reference Model (EDRM), will be held on March 14, 2014 at the UF Law campus and will also be available as a live, online stream. This year focuses on letting your data tell the winning litigation story. E-discovery is more than responding to production requests. At its heart, e-discovery is locating, parsing, and restructuring the voluminous and diverse case data – emails, texts, word processing docs, social media postings and messages, databases, digital photos, browsing history, computer logs, and more – into a coherent, winning story. The Conference features demonstrations of a new generation of right-sized e-discovery software and tools for each phase of the e-discovery process. Click here to view information about the distinguished roster of national experts who will be speaking at the Conference.
This Conference is underwritten by the International Center for Automated Research (ICAIR) at the University of Florida Levin College of Law as part of its public mission and is offered at a startlingly low price.
Attendees will be eligible to receive CLE credits.
Registration is $199 for in-person participants or $99 for those who wish to attend via live stream
For complete registration information, please visit http://www.law.ufl.edu/academics/ediscovery-conference.
To learn more about Inspired Review, visit http://www.inspiredreview.com
ABOUT Inspired Review, LLC
Inspired Review is a Managed Review firm launched to "disrupt" a marketplace that has been considered commoditized for a long time and has now seen a race to the bottom. We have launched a new model for document review that should forever change the way corporations and law firms approach their buying model for these services.
Creating aligned incentives with the attorneys performing review, the corporate client, the law firm and the vendor, has allowed us to create a predictable, low-cost model that can rival all US based cost structures, and even offshore. We have developed in depth, statistically validated QC, validation and targeted search methodologies that will ensure the defensibility of your review and minimize any risk of error. We have never had to invoke a clawback agreement.
Whether you need a robust managed review model, a better option for first review or would like an integrated managed/technology assisted review, Inspired Review has a different low-cost tier models for all.
Inspired Review is dedicated to our clients and the community and donates a portion of the profits from each engagement to the charity of our client's choice.
For more information, please visit Inspired Review at http://www.InspiredReview.com or follow us on Twitter at: https://twitter.com/InspiredReviewL.