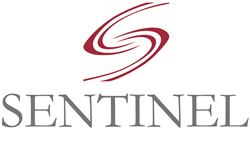 The success of the program is a combination of our working relationship with Sentinel and the high level of supervision we provide the offenders.
Irvine, California (PRWEB) March 05, 2014
In 2012, Sentinel Offender Services, a national provider of offender management services, including court services, case management, electronic monitoring, warrant recovery, cognitive-based skills training, and drug testing, partnered with the Butte County Sheriff's Office in Oroville, California, to create an Alternative Custody Supervision (ACS) program supported by a Day Reporting Center (DRC).
Two years after the ACS program was launched, Sentinel and Butte County Sheriff's Office look back at how it was formed and the current success they are seeing from the partnership.
Sentinel and the Butte County Sheriff's Office have a long history of collaboration, beginning in 2009, when Sentinel was selected to provide electronic monitoring, GPS tracking, and alcohol testing services for their low-level offenders.
The ACS program is designed to provide intensive, community-based services to offenders by giving them the tools they need to avoid incarceration and be successful upon reentry into society. The idea for an ACS partnership came about after the California State Legislature passed the Prison-Realignment Law (Assembly Bill 109) in 2011. The new law ordered those convicted of non-violent, non-serious, and non-sex related felonies to be sentenced through a jail diversion program (an alternative sentencing program) to county jail instead of the over-crowded, and more costly, state prisons.
As a result of this type of program, jail beds are then available to house higher-risk offenders. Taxpayers will also save money, as it costs the County $92 per day to jail an inmate and only $22 per day to operate an alternative program such as ACS.
Lieutenant Jeff Hayes, in charge of the jail diversion program when AB109 was passed, collaborated with Sergeant Jarrod Agurkis, in charge of the Alternative Custody Supervision unit, to identify solutions to manage the additional caseload their respective department would inherit. This collaboration led to the establishment of the ACS and the DRC. They make an impressive team, with Lt. Hayes overseeing the program, while Sgt. Agurkis handles the day-to-day operations of the DRC. Working beside and in support of them is the local Sentinel team – which fosters a synergetic atmosphere.
Sgt. Agurkis agrees it is a supportive work environment. "It's been great working with Sentinel on a daily basis. We consider them as part of our team, not just a vendor. The success of the program is a combination of our working relationship with Sentinel and the high level of supervision we provide the offenders."
The ACS program saves Butte County taxpayers approximately $500K per year by keeping compliant inmates out of jail while allowing up to 200 participants to serve their sentences under house confinement. Some participants are assigned to work at the DRC while additionally taking classes ranging from GED Test Prep and Employment Readiness, to the widely recognized and evidence-based Moral Reconation Therapy (MRT®).
Activities outside the residence must be approved by the Correctional Deputy assigned to supervise the participant. Program participants are tracked in the community using GPS-enabled electronic monitoring bracelets, thereby allowing supervising officers to monitor their location 24 hours a day.
Supervision on ACS is also handled differently by the Butte County Sheriff's Office; typical probation involves reporting to a Probation Officer once a month while participants enrolled in the ACS program receive random and unannounced visits three to four times a week—at work, home, or any place they are permitted to go. Lt. Hayes believes the intensity of the program coupled with frequent interaction with his staff reduces the likelihood that they will reoffend.
Sgt. Agurkis believes the ACS program can be enhanced and expanded even further by collaborating with other law enforcement or support service entities in situations where the participants move to another location. He foresees the DRC being a one-stop-shop where participants can get the help they need on a long-term basis.
The now two-year old ACS program has shown great success, and Lt. Hayes says law enforcement and corrections officials are coming from all over the State to observe the program in hopes of duplicating the success the Butte County Sheriff's Office are experiencing. "We couldn't have done all of this without the help and dedication of the Sentinel staff," Lt. Hayes adds.
Sarah Messer, the Program Manager for Sentinel who works at the Butte County Sheriff's DRC, echoes the sentiment that teamwork is what allows this program to continuously achieve positive results. "Sentinel staff and the Butte County Sheriff's Office work together to assist non-serious, non-sexual, non-violent offenders in developing the skills necessary to become productive members of society. The range of services offered at the Day Reporting Center, coupled with the diligent supervision of the participants by the Deputies, has produced as low as a 14 percent recidivism rate* for new charges after the first year."
Sentinel Offender Services is a privately held company in community offender supervision and case management services. In the two decades since Sentinel's inception, more than 500,000 misdemeanant offenders have participated in programs specifically designed to aid correctional agencies in the effort of managing their offender populations, reduce recidivism, and keep participants out of jail.
*Consortium for Public Safety Research, 2013, California State University, Chico.