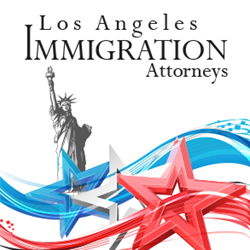 "It is important to our firm that these, our most vulnerable clients, receive proper representation and the opportunity to rebuild their lives."-Sergio Siderman
Los Angeles, CA (PRWEB) March 06, 2014
Seeking to assist survivors of human trafficking, Los Angeles Immigration Attorneys will be providing pro bono services through The Human Trafficking Survivors Foundation. Their representation will help those who escape trafficking apply for visas in order to stay in the United States and pursue justice. Legal advocacy for survivors is an important component of the services that the Foundation offers, which also include personal counseling and emergency assistance with food and shelter. While announcing the partnership, Eric Price, founder of Los Angeles Immigration Attorneys stated, "Our firm is dedicated to improving the lives of immigrants in the Los Angeles area. This partnership offers us a chance to fulfill that mission and we are humbled to be able to help."
As reported by the California Department of Justice, human trafficking is the world's fastest growing criminal enterprise and is an estimated $32 billion-a-year global industry. The trafficked are forced into prostitution, domestic labor, debt bondage, or sweatshop labor with little chance of escape. Those trafficked across the U.S. border may not have legal status, which is used as a tool to control them. The United States government created the "T"and "U" nonimmigrant statuses in 2000 to allow victims of human trafficking the to stay in the U.S. and assist with the prosecution of their captors. Some family members may also be allowed these statuses. This form of immigration relief is an important first step in helping survivors regain control and a measure of stability. After three years, those given "T" or "U" visas can apply for green cards.
According to Sergio Siderman, co-founder of Los Angeles Immigration Attorneys, "Our attorneys will be available to guide survivors through the legal process. It is important to our firm that these, our most vulnerable clients, receive proper representation and the opportunity to rebuild their lives." Mr. Siderman will also serve on the Foundation's Board of Directors.
To launch their partnership, Los Angeles Immigration Attorneys will be sponsoring the event "¡VOCES QUE INSPIRAN!" (Voices That Inspire). This all-day conference will have Spanish language presentations and will be held on International Women's Day (March 8th, 2014) at The Howard Johnson Inn Hotel and Conference Center in Fullerton, CA. Presentations will be made by inspirational high-achieving women from government, business, life sciences, and survivors of trafficking. For more information call 800-670-1014.
About Los Angeles Immigration Attorneys
Los Angeles Immigration Attorneys is a boutique law firm specializing in immigration and nationality law. Founded by Eric Price, Esq., the firm offers individuals representation in all immigration matters. Los Angeles Immigration Attorneys also offers a wide range of services to attorneys including consultations, legal briefs and motions, appeals, and court appearances. For more information visit http://www.greencardla.com or call 213-995-6655.
About The Human Trafficking Survivors Foundation (Fundacion De Sobrevivientes De Tráfico Humano)
The Human Trafficking Survivors Foundation was founded by Virginia Isaías with the goal of preventing abuse, domestic violence and modern slavery, and to restore people who have experienced these tragedies. The Foundation offers workshops and personal counseling to survivors of trafficking and abuse, as well as emergency assistance with food and shelter. It's mission is to raise awareness, mobilize the community, and to advocate for survivors. For more information visit http://fsth.org/fsthesp/.