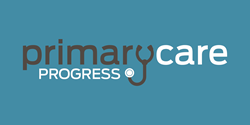 Americans will never fully benefit from the fruits of health care reform without robust investment in the primary care system.
Cambridge, MA (PRWEB) March 04, 2014
Today the White House unveiled its fiscal year (FY) 2015 Budget Request, the full details of which are available here. The $3.901 trillion budget proposal includes investments intended to strengthen primary care to meet the nation's growing demand and incudes the following initiatives:
*The creation of roughly 13,000 graduate medical education (GME) residency slots over 10 years in primary care and other high need specialties.
*The expansion of the National Health Service Corps (NHSC) to support roughly 15,000 providers over the 2015-2020 period.
*An additional one year extension of the ACA-mandated temporary increase in Medicaid payments for primary care services to at least 100% of the applicable rate paid for such services under Medicare.
The budget also includes funding directed at the Health Centers program to expand services to nearly 31 million individuals as well as resources to train 5000 new mental health professionals.
Primary Care Progress, a nonprofit that focuses on revitalizing the primary care workforce pipeline, believes such measures are a necessary and hopeful step in building a healthier America. Significant investments in the primary care workforce have never been more crucial. Over the next ten years our nation faces a shortage of 65,000 physicians, partly due to a growing demand for primary care from the Affordable Care Act as well as an aging and growing population.
Primary Care Progress is in support of these efforts to build a healthier America and calls on the country's elected officials to support these initiatives as well.
"The combination of an enlarging and aging population plus expansion in health insurance coverage has placed unprecedented demand on our primary care system. Without the type of definitive investment proposed in the President's budget, getting those folks the care they need will remain mission impossible. "
-Dr. Andrew Morris-Singer, Primary Care Progress' President and Founder