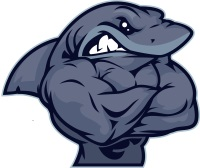 BullSharkElite.com was designed to offer all realms of athletes natural supplements that offer the quality, effectiveness, and purity that the pros demand. .
Peoria, IL (PRWEB) March 06, 2014
Health and Harmony LLC announces a new business branch called BullSharkElite.com which focuses primarily on quality sports supplements. Natural supplements like muscle recovery supplements that are effective and pure.
Everyone may not be an Olympian or a pro athlete but that doesn't mean they don't want the natural supplements that are designed to offer top effectiveness, purity, and results. Whether it is muscle recovery supplements, rehydration, or energy, BullSharkElite has it all.
BullSharkElite was created by a young high school student that saw a need for natural supplementation. After breaking his back twice and being forced to learn how to recovery to his optimal state so he could achieve his dreams of playing football his senior year, Patrick Lulay found that by listening to his body and combining this quality sports regimen along with diet and exercise, he could achieve those dreams and more.
Not only did Patrick qualify for the 1000 lb club and was able to play football his senior year, but also basketball and now is training for a natural body building show in May 2014. He designed BullSharkElite.com to safely offer endurance, rehydration, energy, and strength for all levels of athletes (competitive and noncompetitive).
Patrick says, "Don't get sucked in by the competitions' erroneous claims that can hold you back and cause serious health issues. With over 90% of the labels being inaccurate, you can't afford to pump your body full of unknown chemicals that can have you disqualified or cause irreversible side effects."
One of Patrick's favorites is the Muscle Recovery Drink. Patrick says, My weights are stronger, my back is better - it's awesome." Barely 18 yrs old, Patrick is excited to be healthy again and able to compete in an upcoming body building show. With his arms (bicep) measuring over 17 inches, body fat below 10, leg pressing over 800lbs, he's training routine certainly is working well and giving the results he wants.
About the company:
Barb and Dick Lulay's customers are passionate about reducing their risk of disease. Their customer service and product expertise make shopping with http://www.HealthandHarmonyLLC.com, and http://www.AirPurifiersDirect2U.com an ideal experience. With a full line of natural products such as air purifiers, natural supplements, green cleaners, weight management and paraben free skin care, families find they can conveniently do their household shopping online with home delivery. As successful business owners, the Lulays offer a mentoring program for other aspiring entrepreneurs. They present exceptional marketing tools and a training program that shows how to generate immediate income as well as long term passive income. You can register to learn more at http://www.123MyBiz.com.