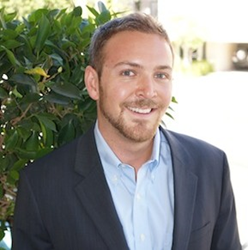 The New York City education scene is the most fascinating and challenging in the country, and I couldn't be more excited to return.
New York, New York (PRWEB) March 06, 2014
After a year away from home, famed SAT and ACT tutor Anthony-James Green is returning to New York City to continue his test prep practice in Manhattan. After spending a year in California to expand his practice and his network, Green has returned to reestablish his home base and continue his in-person practice.
"New York City, San Francisco, and Los Angeles are the three hottest markets for test prep in the world," says Green of his year-long stint in California. "Because the demand for my services is so high, and because I only work with a limited number of clients, I'm constantly looking for good tutors and referral partners to add to my network. These are the three cities where they live, and it was important to make on-the-ground connections with the key influencers on the West Coast. It was a very productive year, but now that I've accomplished that mission, I'm happy to be back home."
Green is widely recognized as one of the best SAT tutors in the world. In an industry with an average score improvement of only 10-20 points, Green's results have turned countless heads; his average SAT student improves by over 430 points, and his average ACT student improves by nearly 8 points - results better than any tutor, program, or classroom course in the country.
Green attributes his success to only two factors: experience, and an obsession with improvement. "My entire career has been devoted to ACT and SAT prep. Between one-on-one tutoring, curriculum development, and tutor training, I've spent more than 10,000 hours teaching these tests, crafting strategies for their mastery, and teaching others how to teach them. I've devoted my professional life to these exams, and, quite naturally, my results have reflected that devotion. Each student I work with is an opportunity for me to learn, and I try to get better every single day. I'm twice the teacher I was a year ago, and, despite my current level of success, I'm hoping that I'll look back at myself a year from now and feel the exact same way."
Green grew up in New York, attended Columbia University, and lived in Manhattan for years after his graduation. He teaches the SAT and ACT internationally via internet conferencing software, but still views New York as his "home base." Over the course of his career, he has worked with over 350 students one-on-one, trained nearly 200 tutors to use his methodology, and helped tens of thousands of students to improve their test scores with his books, programs, and custom-crafted curriculums.
Parents interested in learning more about Green can do so via his personal booking website at:
http://www.TestPrepAuthority.com
They can also learn more about his online SAT course, The Green SAT System, by visiting:
Parents interested in working with Green are advised to book him as soon in advance as possible. Clients reserve space in his schedule as far as five years in advance, as Green rarely has availability for last-minute bookings. Green works with clients in person in downtown Manhattan, and all over the world via Skype.
"Online tutoring has opened me up to the international market, which has been incredible," says Green of his choice to move back to Manhattan. "It's thrilling to be able to work with a client from London, Tokyo, and Montana in the same waking day. But I still love working with students in person, and I couldn't be happier to be back in New York, where my career began, and where my roots really are. New Yorkers are some of the most driven, most ambitious, sharpest people in the world, and I'm excited to be plugged back in."
Green is now based in the East Village of Manhattan, where he splits his time between tutoring students one-on-one and continuing to develop his online programs.
###