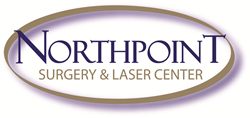 With ORA, I can take precise measurements at any point in the surgery, change course if necessary to ensure each patient enjoys the best possible visual outcome. -- Lawrence Katzen, M.D. of the Northpoint Surgery & Laser Center
West Palm Beach, Florida (PRWEB) March 06, 2014
South Florida cataract patients can now benefit from the latest wavefront-guided testing during their cataract surgery. Northpoint Surgery & Laser Center is the only surgery center in Palm Beach, Broward, and Martin counties that offers ORA guided cataract surgery, allowing surgeons to individualize and customize treatment for each patient, after the cataract has been removed.
Before ORA, all testing was done prior to cataract surgery. Ophthalmologists would often have to wait weeks or even months after the surgery to determine the accuracy of the procedure and the patient's visual results. By using ORA's optiwave refractive analysis during surgery, ophthalmologists can assess the quality of vision during a cataract procedure.
"With ORA, I can take precise measurements at any point in the surgery, change course if necessary to ensure each patient enjoys the best possible visual outcome. This is particularly critical for patients who have had LASIK or have astigmatism, to give them the best chance to have great vision without glasses," comments Dr. Lawrence Katzen, M.D., of the Northpoint Surgery & Laser Center.
About Cataracts:
Cataracts are the leading cause of vision loss among people over 55. Surgery to remove cataracts is one of the most frequently performed operations in the United States. It is usually an outpatient procedure and is one of the safest and most effective types of surgery.
How ORA Works:
The ORA system uses an instrument that directs a beam of low intensity laser light into the eye during the surgical procedure. The laser light reflects off of the patient's retina, and sensors in the instrument analyze the reflected wave of light exiting the eye. This real-time analysis measures all of the eye's unique optical characteristics, and gives the surgeon an accurate measurement of the eye's focusing capabilities.
The ORA System™ intraoperative wavefront aberrometer, made by WaveTec® Vision of Aliso Viejo, CA. WaveTec is the leader in intraoperative wavefront measurement technology for refractive cataract surgeons.
Northpoint Surgery & Laser Center is dedicated to outpatient surgery, providing compassionate personalized care to each patient. Some of the most qualified and highly trained surgeons in South Florida choose to do their surgeries here. This center is jointly owned by local surgeons and AMSURG, the largest cataract surgery provider in the United States. Learn more at http://www.northpointsurgerycenter.com/ or call 561-615-0110 to be referred to one of our surgeons.
# # #