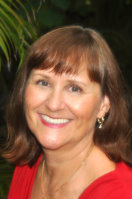 "More innovative health care leaders are needed to help regular people understand integrative medicine and complementary health care practices to better access their benefits. ~ Dolly Garlo
Key West, FL (PRWEB) March 06, 2014
A professional evolution is brewing in health care that will take a quantum leap later this year. A decades-in-the-making shift in medicine made a sudden turn in 2011 when the University of Arizona Center for Integrative Medicine (ACIM) decided to pursue the establishment of a formal specialty in Integrative Medicine with the American Board of Physician Specialties. The first-ever certification exams announced by the affiliated American Board of Integrative Medicine (ABOIM) received overwhelming positive interest – causing a delay from May until November 2014 in scheduling for the numerous applicants who met the deadline for participation.
Dolly Garlo, founder of Thrive!! Coaching, Consulting & Training, sees this development as a win for patients and a significant opportunity for physicians called not only to treat illness, but to heal and promote health, particularly in collaboration with practitioners of numerous beneficial complementary healthcare practices. She adds, "It's time for innovative health care leaders to step forward, build strong businesses around their professional practices, and sensibly market the availability of their cutting edge services so that regular people understand what they are and how to access them."
The so-called "Towns vs. Gowns" debate (certification vs. academia) has resolved in favor of specialty certification, which gives both referral sources and the public more they can rely on. That move is further supported by the decision of the American Board of Integrative Holistic Medicine (ABIHM) to become an international academy called the Academy of Integrative Health & Medicine (AIHM) with a new mission "to implement the science of health and healing into practice by bringing leaders of medicine and the healing arts together into an academic and clinically focused community" including professionals from multiple disciplines. Not only MD's and DO's, it will support licensed and credentialed healthcare providers such as naturopathic physicians, chiropractors, acupuncturists, registered nurses, nurse practitioners, physician assistants, dentists, pharmacists, psychologists, nutritionists, and dieticians.
Management consultant extraordinaire, Peter Drucker contributed two important principles to what's needed in health care in this country today when he said: "Management is doing things right; leadership is doing the right things[; and] business has only two functions — marketing and innovation."
To take advantage of the opportunities these important shifts represent, and better serve the public, the following tips will assist interested practitioners:
1. Get on Board, Lead and Recruit.
A greater focus on health, wellness and prevention coming from traditional mainstream physicians, as "captains of the ship," is the leadership necessary to better support both people and health care economics. Those moving into the integrative medicine specialty are key to spearheading discussions in more conventional or mainstream settings. Board certified integrative physicians will bring a 'whole-person' approach to patient care: body, mind, spirit and environment, and can demonstrate through practice the benefits of health promotion, disease prevention and complementary health practices.
2. Include.
Doing the right things involves becoming more informed about and incorporating known and effective, evidence as well as science-based approaches. Many natural and more easily accessible health practices as well as treatment modalities have been successfully in use around the world for thousands of years without the need for synthetic pharmaceuticals. Encouraging the inclusion of more nutritious organic and pesticide/hormone free food-as-medicine, and utilizing approaches from sound nutrition counseling, to essential oils and natural plant-based supplements, to homeopathy and energy based practices, to structural and functional body work in addition to exercise, to de-toxifying environments, to enhancing well-being through meditation, yoga, hypnosis, relaxation techniques, and more, as needed, provides a much broader arsenal to address a given individual's condition, situation and pocketbook.
3. Build Conscious Businesses.
This developing recognition of holistic approaches and inclusion of complementary practices must be augmented with conscious business development. Team approaches to care and collaborative practice arrangements among physician and non-physician practitioners with advanced training in the myriad effective alternative options available allows better-tailored care and services to help people both heal and stay well, as well as actually comply with treatment regimens.
4. Educate.
Conscious business practices should include ethical and educational approaches to marketing. That will allow these leading innovative practitioners to better inform both the public and conventional referring physicians about available options, as well as the intended results and possible benefits individuals might derive from utilizing them. A more informed public can make better health care choices, and using educational marketing approaches can help care providers build and sustain viable practices in order to deliver those services.
5. Better Understand the Health Care Marketplace.
Medicine has become big business even as many individual professionals shrink from the thought of professional practice as "business." Non-healthcare professionals have all but destroyed the corporate practice of medicine prohibition, which was legally established for two important public policy reasons: first, to prevent the undermining of the physician-patient relationship and the physician's exercise of independent medical judgment in the sole interest of the patient, and second to limit the intrusion into that decision making of influence by corporate non-physicians not subject to the same professional standards or regulatory control.
To maintain at least an appearance of support for these public policies, insurance companies and other corporate influencers quickly added physicians to advisory boards and as staff to review decisions for reimbursement and budgeting purposes, and limit financial fraud and abuse. Removed from the actual patient, however, this arm-chair decision-making has also limited patient access to medically necessary therapeutic services, as well as valuable alternatives, and has increased costs needed to review and deny insurance coverage.
Consequently, medical decision-making has been dissected, diluted and delayed, causing people to seek more readily available remedies. With the shift to insurance companies as gate-keepers (and related coverage exclusions) and away from direct payment fee-for-services practices, patients seek other means – including discretionary out-of-pocket payment and the use of health savings accounts – to fund complementary and alternative health care approaches.
6. Create Innovative Service Delivery and Payment Options
Well-performed via reputable practitioners, wellness, preventive and restorative health care services not only help patients, but save the health care system money. Though certain wellness and preventive services are now mandated under the Patient Protection and Affordable Care Act ("Obamacare"), a step in the right direction, they are limited in scope.
This environment – greater need for health promotion services (as opposed to primarily disease treatment) and a keener focus on a whole-person model that incorporates alternative approaches – creates a great opportunity. Using sound and ethical business and marketing strategies allows independent and small office integrative medicine and complementary health care practitioners to better offer their valuable services whether or not insurance reimbursement is available.
Ultimately, learning what is not taught in most academic training settings – conscious and collaborative forms of business structuring, marketing in the form of education and service delivery with alternative payment options – is necessary to expand these ever more available medical and complementary healthcare professional services to a healthcare marketplace hungry for health.
~~~~~~~~~~~~~~~~~~~~~~
Dolly Garlo, RN, JD, PCC-BCC, President of Thrive!!, founded the coaching, consulting and training company in 1997 to help other professional women build solid business foundations for successful delivery of innovative services, create successful and profitable businesses, design fulfilling business-exit or career change and personal lifestyle transformations, and use their considerable skills and resources to make local or even global contributions. On the web at http://www.allthrive.com.
Working exclusively with compassionate business minded professionals, Dolly Garlo is also on a continuing mission to change the way health care services are delivered in this country, particularly focused on the integrative medicine and complementary health care arenas. It has been her passion since graduating from nursing school 35 years ago and it's what drives her work to this day as a former health care attorney turned board certified professional coach and legacy development planner, with additional certification in financial coaching and retirement life planning.
She earned her BSN from the University of Michigan, and her JD from the University of Utah. She practiced as a critical care registered nurse in Medical and Shock/Trauma ICU, followed by 16 years practicing civil and administrative law (building and running her own law firm advising professionals and health care businesses). An ardent environmental advocate, she developed her comprehensive legacy planning program as a result of experiences creating the Garlo Heritage Nature Preserve.