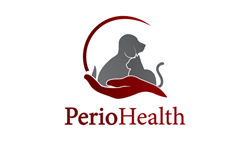 Selma, TX (PRWEB) March 07, 2014
Stomatitis is a devastating chronic oral inflammatory disease that affects cats and dogs. These pets have very smelly breath (halitosis), and usually significant pain, to the point they do not eat or drink well. Stomatitis causes severe inflammation of the gums and lining of the oral cavity (very red and easily bleeding gums and tissues). Secondary bacterial infections are common due to the affect on the normal immune barrier of the lining of the mouth.
Unfortunately, most of these conditions are diagnosed late in the course of this oral disease. Pet parents will detect a smelly mouth, a pet that drools more than normal, a pet that is not chewing or eating normally. Often cats are presented with dehydration and significant weight loss, as they tend to hide these symptoms for a long time. In cats this disease is called gingivostomatitis, along with some other medical descriptions.
Dogs will present with very smelly breath and pet parents will note easily bleeding gums. In dogs, this is often called CUPS disease (chronic ulcerative paradental stomatitis). This is a disease affecting the inside of the mouth, particularly along the back teeth and the inside of the cheeks.
Until now, the principal form of therapy has been utilizing multiple approaches. CO2 laser ablation therapy, long term steroids, long term antibiotics have all been attempted with minimal success in long term management. The current standard of therapy, usually referral to a Board Certified Veterinary Dentist, is to EXTRACT all teeth (sometimes leaving the front canine teeth and incisors). Needless to say this is a significant cost to the pet parent and stress to the pet.
PerioHealth now provides the veterinarian an opportunity to manage Stomatitis cases in an affordable and effective way. PerioHealth is applied to the inflamed tissues in a gel format and under the gums in a liquid form. This is a procedure that will be performed under general anesthesia in combination with a full dental cleaning procedure. Often, upon follow-up, these cases will require a secondary therapy, in 3-4 weeks, to manage any areas of tissue inflammation remaining.
PerioHealth's desiccant shock technology, will only affect the abnormal, inflamed tissues. This product will stay in contact for about 20-30 seconds and is rinsed away. The oral pain is removed immediately upon application. There is no bacterial resistance to this desiccant shock technology.
The PerioHealth application is very easy to learn and integrate immediately into any veterinary dental procedure.
Do not let stomatitis patients suffer a minute longer. Consider PerioHealth a first line therapy to control this progressive and devastating oral cavity disease in our canine and feline patients.