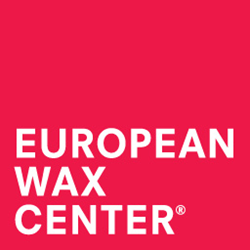 East Brunswick, NJ (PRWEB) March 06, 2014
With winter winding down and Spring Break almost here, European Wax Center is bringing the heat to Jersey with a fabulous offer for East Brunswick residents to save –Refer A Friend. Now, any guest can receive $5 off body waxing in East Brunswick, Edison, New Jersey by participating in the Refer A Friend program!
With the Refer A Friend rewards program, guests can refer to European Wax Center as many friends as they want, whether the friend lives in Sandy Hook or Seattle! Because European Wax Center is a nationwide success, there is always a friend to refer and $5 to save. With such an easy way to save, every guest can get the $5 on their next bikini waxing in Old Bridge, East Brunswick, NJ.
European Wax Center is recognized across the tri-state area as the leader in hygienic waxing. Not only convenient but affordable, European Wax Center makes Brazilian waxing in East Brunswick, Milltown, NJ a breeze with purple Comfort Wax for pain-free waxing. European Wax Center East Brunswick allows everyone to feel pampered for less.
Interested guests can learn more about Refer A Friend by visiting European Wax East Brunswick in the Mid State Mall at 314 New Jersey 18, East Brunswick, NJ 08816, or speaking to a dedicated waxpert at (732) 360-9299.
About European Wax Center
European Wax Center was founded by siblings David Coba, Joshua Coba and Jessica Coba in 2004, and is now recognized as a leader in comfortable and healthy body waxing. The Cobas developed the ultimate wax experience that features the all natural COMFORT WAX™ developed in Paris and the 4 Steps to Gorgeous™ process -- Cleanse, Prepare, Wax, Rejuvenate. As well, features include a clean, professional environment, full-privacy Wax Suites, and exceptional service exclusively for EWC guests. Now, luxurious waxing can be incorporated into everyone's regular routine and skincare regime. European Wax Center enables everyone to feel pampered, beautiful and sexy. For more information about European Wax Center or to inquire about owning a franchise log onto waxcenter.com or like us on Facebook at http://www.facebook.com/EuropeanWax and twitter @EuropeanWax.