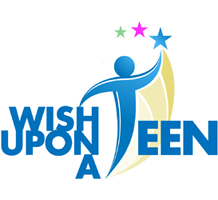 "So often the need for these social and interactive programs and resources far outweighs the ability to provide. Shift Digital's support will allow Wish Upon a Teen to offer and fund programming to teenagers nationwide."
Bloomfield Hills, MI (PRWEB) March 05, 2014
Wish Upon a Teen (WUaT), the national nonprofit organization dedicated to helping teenagers dealing with life-threatening illnesses and/or Autism Spectrum Disorders, announces their new partnership with Shift Digital, the nationally recognized leader in digital marketing and advertising.
"Shift Digital is passionate about giving back to the community and we've been looking for a nonprofit that will really benefit from our resources," says Ashley Cox, vice president of internal operations for Shift Digital. "Supporting Wish Upon a Teen will provide our employees the opportunity to donate their time and skills in ways that are best suited for our company and the organization. With offices in both Michigan and California, our employees have the option to work directly with teens in both geographic locations or provide remote support through fundraising, technical assistance and other programs."
Shift Digital has committed to underwriting Wish Upon a Teen's "Tech Teens" program, a class providing music and media training through innovation and technology by teaching teens to compose music and short films. Through this program, adolescence with Autism Spectrum Disorders are given a creative outlet to express themselves, while also learning new skills. The company will also support "Design My Room," a program that decorates hospital rooms for teenagers undergoing long-term hospitalization to help battle the negative impact long-term hospitalization has on self-esteem and participate in the "Teen Cuisine" group cooking class, designed to teach important life skills such as planning, organizing and socialization. Shift Digital will also contribute to fundraising efforts.
"We are honored and excited to be named Shift Digital's official charity," says Michelle Soto, founder and president of Wish Upon A Teen. "So often the need for these programs and resources far outweighs the ability to provide. Shift Digital's support will allow Wish Upon a Teen to offer and fund programming to teenagers nationwide."
About Wish Upon a Teen
Wish Upon a Teen (WUaT) is a national nonprofit organization dedicated to helping teenagers dealing with life-threatening illnesses and/or Autism Spectrum Disorders. By providing resources, time and opportunities for creative and interactive social and educational events, teens will rediscover and rebuild their self-esteem as they continue their journey into adulthood.
Wish Upon a Teen has two distinct branches of programming. Programming for teenagers living with Autism and Autism Spectrum Disorders; and programming for teenagers living with serious medical illnesses.
Follow us at Twitter @Wishuponateen and, like us at Facebook http://www.facebook.com/wishuponateen.org
About Shift Digital
Shift Digital is a nationally recognized leader in the digital marketing and advertising industry. Headquartered in Birmingham, Michigan, Shift Digital provides consulting, internet-based technology solutions, training, and in-market support to their clients.