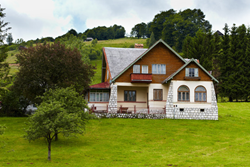 A drop in Wisconsin's Foreclsoure Numbers may indicate HARP Refinance has been doing its job.
Madison, WI (PRWEB) March 04, 2014
HARP Mortgage Lender reports (http://www.harpmortgagelender.com) a decline in HARP refinance volume in Wisconsin. However, a drop in foreclosure numbers for the state could imply that HARP has been serving its purpose. The Obama Administration's Home Affordable Refinance Program (HARP) was established and set by the FHFA in 2009. It was granted an extension to last until December of 2015.
According to a recent foreclosure report released by RealtyTrac (a leading online marketplace of foreclosure properties), it shows Wisconsin with a 7% decrease in foreclosure filings. That percentage compared to the month of December makes it 19% lower than a year ago. Foreclosures are stressful situations with serious repercussions. It is always best to avoid foreclosures with a loan workout plan (agreement between homeowner and mortgagee). For underwater homeowners in Wisconsin who are current on their mortgage payments, the HARP Program offers the opportunity to refinance to a reduced monthly payment and/or better loan term.
Since the revamp of the HARP program in 2011, there has been a significant drop in delinquency ratings for Wisconsin. Based on a recent data report from Transunion (a global leader in credit information and information management services),Wisconsin has a 2.35% delinquency rating. According to a CoreLogic report released in the third quarter of 2013, not only is the delinquency rating low in Wisconsin, but there has been a continuous drop in negative equity. Wisconsin's negative equity share is currently at 11.2% decreased by 1.0% since the second quarter of 2013, also from an average LTV of 67.9% to a 67.5%.
Despite the positive stats, HARP lenders are still encouraging eligible underwater homeowners in Wisconsin to utilize the program. Taking advantage of the program now will avoid the homeowner from becoming another foreclosure statistic in the future. Not only can the program help prevent a delinquency situation from occurring, but it can also save a homeowner thousands of dollars each year by reducing their monthly mortgage payment. Lenders do not encourage foreclosing on a home, but often are left with no other choice. Foreclosing on a home allows the lender to save themselves from a bigger loss through a mortgage default.
About The Wisconsin HARP Refinance Program
The program was first initiated in March of 2009, and last revised in late 2011 to assist more underwater homeowners qualify. Select homeowners who had a Loan-to-Value greater than 125 percent to refinance their current underwater mortgages into a shorter loan term or program. They could take advantage of a lower mortgage interest rate, but along the terms of no delinquency. The Home Affordable Refinance Program in Wisconsin is more successful since the revision of the program's eligibility guidelines, and is creating a simpler refi process towards severely underwater homeowners.
Wisconsin HARP Program Eligibility Guidelines:
1) Fannie Mae or Freddie Mac owns or has guaranteed the first loan.
2) Your current mortgage must have a note date of no later than May 31, 2009.
3) Borrower must be current with mortgage payments.
4) Borrower owes more than their home is worth, or there is minimal equity.
5) All mortgage payments have been prompt in the past 6 months.
6) No sixty (60) day late payments in the last 12 months..
Click here to check your eligibility for the Wisconsin Home Affordable Refinance Program.
HARP Mortgage Lender is a nationwide online network of home loan professionals and lending institutions that are authorized to deal in the Obama Administration's revamped versions of the Home Affordable Refinance Program (HARP 2.0 - 3.0). To learn more from a HARP specialist, call toll-free at 866-442-2184.