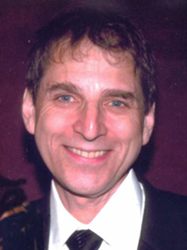 Pomona, NY (PRWEB) March 04, 2014
February is American Heart Month, and Robert Tracey, DDS takes the opportunity to teach people about how gum disease risks extend beyond the mouth. The infection that resides in the mouths of the millions of Americans who have gum disease can travel through the bloodstream to other organs, causing damage and contributing to disease. Dr. Tracey offers advanced gum disease treatment in Pomona, NY so that his patients can celebrate American Heart Month with improved oral health, which contributes to better overall health.
Among the gum disease risks are obvious dangers to oral health, including risk of increased gum recession and damage to the roots of the teeth that can lead to tooth loss. Many people are surprised, however, to learn of the links between gum disease and other health conditions, including:

Heart disease
Respiratory disease
Ischemic stroke
Cancer of the head, neck and pancreas
Complications with diabetes
Increased risk of pre-term delivery
Dr. Tracey tutors his patients in the steps they can take to reduce the dangers associated with untreated periodontal disease. First and foremost among preventative measures, of course, is good oral hygiene, including daily brushing and flossing and regular dental visits. For those patients with moderate to severe infection in the gums, Dr. Tracey provides advanced gum disease treatment in Pomona, NY that can eliminate the bacteria that cause the condition in as little as one visit.
For more information on the ways that gum disease risks go beyond the mouth to affect the health of other parts of the body, including the heart and brain, visit Dr. Tracey on the web at http://www.roberttraceydds.com. Contact the practice at 845-262-6504 for more details about gum disease treatment in Pomona, NY and other dental services to have a healthy mouth that contributes to a healthy body.
About the Doctor
General & Laser Assisted Dentistry (GLAD) is a general practice offering personalized dental care for Pomona, NY gum disease patients since 1982. Dr. Robert Tracey received his Bachelor of Science degree in mathematics from The City College of NY, Magna Cum Laude and Phi Beta Kappa. He attended dental school at Columbia University and graduated with honors. Dr. Tracey completed a hospital-based residency program at Bronx Municipal Hospital Center/Albert Einstein Medical Center. He is part of one percent of dental professionals providing the LANAP FDA cleared laser procedure for gum disease treatment. He has appeared on Fox5 News demonstrating laser dentistry, and he has lectured and published articles about laser dentistry. To learn more about GLAD and their dental services visit their website at http://www.roberttraceydds.com and call 845-262-6504.