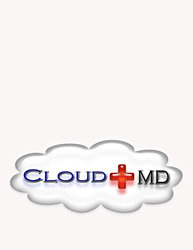 Nihil Obstat
Henderson, Nevada (PRWEB) March 06, 2014
Adding to its CipherLoc-CR Technology suite, CipherShop has developed the first Polymorphic Hardware Engine using a totally new technology called Dynamic Pin Reassignment ("DPR") that is based around the concept of Linear Reconfiguration ("LR"). The Polymorphic Hardware Engine can literally change, in real-time, the operational characteristics of certain types of computer chips that comprise the motherboard and peripheral support infrastructure of an operational computer. The effective net result is morphing hardware.
DPR with LR has two main applications: speeding development of a circuit, and circuit security.
Any circuit can be quickly prototyped and produced by implementing the circuit in programmable chips that have the DPR circuitry installed, subject to having enough pins available for the I/O requirements of each individual chip and any unused chips on the board can be depopulated to minimize the cost of implementation. Having a small set of standard boards that can be mass produced and kept in inventory greatly reduces overhead costs for the first implementation of circuitry. If a product proves successful enough to warrant customized boards, then a second design round can be followed as needed.
The second application is securing a circuit. This is where DPR with LR is particularly useful - if the hardware does not maintain the same I/O connections and configuration, it is much more difficult to reconstruct the circuit. This is important because digital circuits are composed of a set of states and transitions. If the set is finite, then it is possible to reconstruct the circuit by observing the reaction of outputs from the circuit given a known input sequence - this is a problem. For example, if you were to implement a solution such as an encryption cipher directly into a static chip configuration – it could be reverse engineered by a competitor, or a hacker. Most computers rely on a printed circuit board (PCB) for circuit layouts and those layouts are static as are the encoding of the states, I/O definitions, and transitions of the circuit. If implemented in a DPR with LR configuration, those items become, effectively, dynamic (NOT static) and DPR with LR provides a mechanism that supports several lines of activity working simultaneously, a technique known as multiplexing. DPR with LR design methodology can also be used in any function, whether randomly changing or changing as a function of some deterministic system, and can be similarly implemented and reconfigured as needed. This type of design gets stronger and more responsive as the reconfigurable hardware improves.
DPR with LR prevents reverse engineering of circuitry, ensures variability from use to use, makes state retention and recovery impossible, and provides better security against circuit re-engineering and PCB board layout can be simplified.
CipherShop™ provides commercial quality, advanced, digital security solutions that comply with governmental regulatory requirements, such as HIPAA and SOX and their first offering, the CipherLoc technology suite has at its' core the CipherLoc-CR advanced Polymorphic Cipher Engine.
Mr. Michael DeLaGarza, CEO of Cloud-MDs stated, "This announcement by our CipherShop division adds another essential component to our core capabilities as a company and significantly advances the state-of-the-art in commercially available, secure, digital communications."
For further information about Cloud Medical Doctor Software Corporation go to http://www.cloud-mds.com or [email protected]
Cloud Medical Doctor Software Corporation (Cloud-MD) (NSCT), trades on OTCQB, the venture stage marketplace for companies that are current in their reporting with a U.S. regulator (SEC). Investors can find Real-Time quotes and market information for the Company on http://www.otcmarkets.com or further information about Cloud Medical Doctor Software Corporation or go to http://www.cloud-mds.com or mdlg(at)cloud-mds(dot)com.
Certain statements in this press release that are not historical facts are "forward-looking statements" within the meaning of the Private Securities Litigation Reform Act of 1995. Such statements may be identified by the use of words such as "anticipate," "believe," "expect," "future," "may," "will," "would," "should," "plan," "projected," "intend," and similar expressions. Such forward-looking statements involve known and unknown risks, uncertainties and other factors that may cause the actual results, performance or achievements of Cloud Medical Doctor Software Corporation (the Company) to be materially different from those expressed or implied by such forward-looking statements. The Company's future operating results are dependent upon many factors, including but not limited to the Company's ability to: (i) sell its software; (ii) build the management and human resources and infrastructure necessary to support the growth of its business; (iii) competitive factors and developments beyond the Company's control; and (iv) other risk factors discussed in the Company's periodic filings with the Securities and Exchange Commission, which are available for review at http://www.sec.gov under "Search for Company Filings."