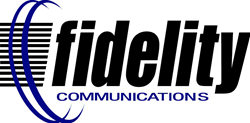 We had a few bumps in the road to be sure, and appreciate our customers' patience.
New Roads, Louisiana (PRWEB) March 06, 2014
After more than two years of system improvements, Fidelity Communications is now offering a more robust digital TV lineup, more channels and faster Internet speeds in the New Roads, Louisiana market.
In all, over 150 new channels were added, including more than 70 High Definition (HD) channels. Basic customers saw the addition of Catholic Life TV, EWTN, C-SPAN and C-SPAN2 and Expanded Basic now includes FXX, Hallmark Movie Channel and FOX Sports SW Plus. Those two tiers were also rebranded as MUSTView and MEGAView.
The Digital Ultimate tier, now called MAXView, added seven new channels, including NFL Network, ESPNU, ESPN Classic and the Cooking Channel. Premium channel customers have more choices as well with the addition of 26 new channels of HBO, Cinemax, Showtime, Starz and Encore. Whole-Home HD/DVR service is also available for the first time in the New Roads market, along with the new tier of 70 HD channels called HD Basic.
On the Internet side, the fastest speeds now available are 25 and 50 Megabits per second, up from 16 Meg. Speeds up to 100 Meg will be offered starting in June. Customers with multiple Internet-connected devices in their homes benefit from increased bandwidth, company officials said. Tablets, smart phones, laptops and other devices can also be used for Watch TV Everywhere, a new service allowing customers to watch certain channels wherever they have an Internet connection.
Fidelity began rebuilding the New Roads system after purchasing it from Cobridge Communications in January, 2012. "When we took over the system, it wasn't in great shape," said General Manager Andy Davis. "Frankly, it had been pretty neglected."
He added, "We immediately started making major improvements. We had a few bumps in the road to be sure, and appreciate our customers' patience. But now we're exactly where we want to be."
The New Roads system also serves the towns of Ventress, Oscar, Rougon, Erwinville, Glynn, Jarreau, Lakeland and Morganza, Louisiana.