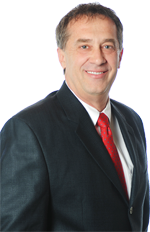 Lakewood Ranch, FL (PRWEB) March 04, 2014
Lakewood Ranch residents will now have a closer dental location to receive a gum surgery alternative from Bradenton, FL periodontist, Dr. Lindsay Eastman. Opening his new office in Lakewood Ranch this month, Dr. Eastman will offer advanced periodontal treatments such as laser gum surgery and dental implants to Lakewood Ranch residents. The expansion of Dr. Eastman's area of service represents an excellent opportunity for prospective patients in this area to explore the benefits of the many services the practice offers, including the Laser Assisted New Attachment Procedure, or LANAP®.
Dr. Eastman's new office will be located next to the Lakewood Ranch Hospital, and will offer laser gum surgery, dental implants and traditional periodontal maintenance appointments. The office will be open for appointments on Mondays and Thursdays.
This expansion brings a rare opportunity for prospective patients who are seeking a gum surgery alternative. The Bradenton, FL periodontist brings with him the ability to perform LANAP®, a procedure that is only offered by one percent of dental professionals. The procedure is an FDA-cleared laser protocol, and many studies have been conducted which demonstrate its efficacy. An added benefit of the procedure is that it is considered to be minimally invasive. Unlike other procedures, LANAP® is able to gently remove the harmful bacteria without causing damage to the healthy tissue. The procedure can also help patients potentially avoid the need for extraction.
In bringing this gum surgery alternative with him, Dr. Eastman is also offering an opportunity for individuals suffering from gum disease to reduce their risk of developing serious conditions such as heart disease, pancreatic cancer and diabetes, as gum disease has been linked to each of these. The new office's address is 6310 Health Park Way, Suite 240, Lakewood Ranch, FL 34202. Prospective patients who would like to schedule an appointment with the Bradenton, FL periodontist can call the office of Dr. Eastman for a consultation.
About the Doctor
Lindsay B. Eastman, DDS, MS, PA is a periodontist offering patients personalized dental care in Bradenton, FL since 1980. Dr. Eastman received his Doctor of Dental Surgery degree from Loyola University Dental School where he completed his Graduate training in Periodontics and his Masters of Science in Oral Biology. He received his Post-Graduate specialty training in Surgical Placement of Implants from Northwestern University Dental School, and completed Business Management Training from Pride Institute. He is part of one percent of dental professionals providing the LANAP FDA cleared laser procedure for gum disease and periodontal treatment. To learn more about Dr. Eastman and his dental services visit his website at http://www.bradenton-periodontist.com and call (941) 209-1847.