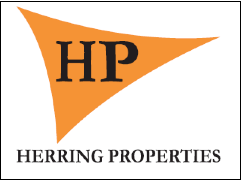 "As a long-time Princeton resident who grew up in town, I am very excited for Herring Properties to conclude the purchase of these two properties located near the heart of Princeton." - James Herring, Founder and President of Herring Properties
Princeton, NJ (PRWEB) March 05, 2014
Herring Properties announced today that it has completed a transaction to purchase two properties on the site of the former Princeton Hospital. The two office buildings -- 281 and 277 Witherspoon Street – were formerly medical offices and will be redeveloped for medical, general professional, and retail tenants.
"As a long-time Princeton resident who grew up in town, I am very excited for Herring Properties to conclude the purchase of these two properties located near the heart of Princeton," said Jamie Herring, Founder and President of Herring Properties. "We see tremendous potential in renovating the buildings for professional and retail tenants, enhancing the stretch of Witherspoon formerly dominated by the hospital and medical offices."
Founded in the late 1990's, Herring Properties has a number of developments in central New Jersey and Pennsylvania, including the Bristol Commerce Center in Bristol, PA, the Airport Corporate Park in Hopewell/Ewing, and the 23 Orchard Road office complex in Montgomery. Herring Properties built an 8-acre solar field on its Montgomery property that supplies more than 40% of the office building's power. The company also owns and manages a number of residential properties in Princeton.
As part of the transaction, the hospital will continue to maintain its outpatient phlebotomy services and Neighborhood Information Center at 281 Witherspoon Street. Herring Properties plans include extensive renovation of the existing buildings, but the company does not anticipate any demolition or expansion of the current buildings' footprint.
Added Herring: "We plan to engage the neighborhood over the coming months to understand how they hope to see the area develop and what concerns they may have. We will announce a time and place for a community meeting over the weeks ahead."
About Herring Properties
Herring Properties, and its affiliates, have owned, developed and managed over 2,000,000 SF of space in Pennsylvania, New Jersey and New York. The principal, Jamie Herring, has over 30 years of real estate experience in these markets. Developments include the Bristol Commerce Center, consisting of a 400,000 SF industrial renovation and over 600,000 SF of new construction and improved land. In 2012 and 2013, Herring built a new regional headquarters for Airgas Inc for 250,000 sq ft and a 70,000 sq ft building for Goodyear and several other tenants. Other projects include two approved office buildings totaling 170,000 sq ft in Airport Corporate Park on US I-95 adjacent to Trenton Mercer Airport- the new Frontier Airlines Hub in Ewing, New Jersey.