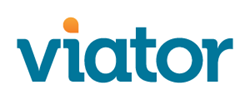 PhoCusWright's research confirms what we've long-known – that the global market for tours and activities is huge, that the sector is naturally fragmented and that the market is rife with opportunities
San Francisco, CA (PRWEB) March 05, 2014
Just when you thought the $30 billion U.S. travel activities market was big, along comes a new study that jumped the pond to find out that the European market is even bigger, totaling €37.2 billion (or $51 billion). According to the newly released PhoCusWright study "When They Get There (and Why They Go): Activities, Attractions, Events and Tours in Europe," the sale of trip activities is more than three-times the size of the region's car rental market (€10.5 billion) and totals nearly half the size of the massive hotel market (€80.1 billion). In PhoCusWright's landmark study of the U.S. market released in 2011, trip activities totaled more than the car rental and cruise markets – combined; with the collective data confirming the huge market for "the things you do when you get there."
Viator.com, the leading global tours and activities provider for travelers and sponsor of both the European and U.S. PhoCusWright studies, has been exclusively focused on this segment of travel for over 15 years. Identifying this meaningful niche in the nascent days of the Internet, Viator has been dedicated to identifying the best tours and activities offered by the best local operators, and providing travelers with a research and booking resource that ensures they'll have the best destination experiences every time they travel.
"PhoCusWright's research confirms what we've long-known – that the global market for tours and activities is huge, that the sector is naturally fragmented and that the market is rife with opportunities," said Ms. Barrie Seidenberg, CEO and president of Viator, Inc. "Solving for the sector's organic complexities by developing game changing technologies while constantly improving the customer experience – particularly in mobile – will be key to unlocking the market's full potential."
Helping travelers discover insider travel experiences while driving more than 9 million pairs of eyes to a global roster of tour operators every month, Viator is positioned at the sector's epicenter. As tours and activities account for more than half of the sector's bookings in the largest European markets, the study's findings affirm Viator's direction, while underscoring the complexities that will be drivers of awareness and adoption:

Double-digit year-over-year growth in online sales expected but there's room for more – According to the study, online transactions accounted for nearly 25 percent of the travel activities sold in the "Big Five" European countries in 2012 (€8.8 billion). According to the study, online sales are expected to grow 45% by 2015 and represent more than 30 percent of sales estimates (€12.8 billion of €40.9 billion).
o Viator view: While online channels drove nearly a quarter of all European bookings in the activities category, that figure is small compared to other online travel segments like air and hotel; meaning, there's significant growth potential as the category matures. Viator has historically experienced significantly faster growth than the survey's predicted rate for the sector, both in the U.S. and in Europe. That momentum is expected to continue by building on category expertise in partnering with local operators, attracting customers, and providing a superior online and mobile experience.
Content is king and a strong driver of influence – While a special deal or discount was found to be important in activity selection, the activity description itself was the leading influencer, with traveler reviews and ratings, traveler photos and traveler videos ranked as influential by the majority of European travelers.
o Viator view: Expert curation in both product and content is highly valued by the consumer: travelers don't want any surprises. Viator has focused on crafting professionally-written (and expertly translated) product descriptions that are complemented by the traveler's point of view with over 500,000 verified reviews and photos from a geographically-diverse customer base. Collaborative relationships with local operators up the ante on the product side, enabling Viator to deliver exclusive experiences that are not offered through any other distribution sources.

Mobile, mobile and mobile – Of Europe's active travelers, PhoCusWright notes that three in four own a mobile device. In an optimistic sign of what's on the horizon, seven in 10 active leisure travelers use their smartphone to get maps and directions, while six in 10 use it to search for tours, activities and events.
o Viator view: With a tendency among travelers to wait until they are in destination to book their activities (offline), the importance of making mobile their go-to solution can't be overstated. Viator's mobile business doubled in 2013, driven by continuing improvements in the mobile experience and customer acquisition strategies (the Viator Tours & Activities app now has over 1 million downloads). As the market leader in providing last-minute availability (with 80% of tours bookable within 24 hours and 90% within 48), Viator continues to focus on driving technology innovation and true real-time connectivity to empower travelers with the ultimate in-destination booking resource.
"Rapid online penetration in tours and activities will occur when the online booking experience, particularly via mobile, is easier, faster, and simply better than booking offline. Viator is making this a reality for travelers today," concluded Ms. Seidenberg.
Hear more sector insights from Viator at "PhoCusWright @ ITB Berlin" on March 5, during the session "When they get there (and why they go): Tours, Activities and the European Traveler" beginning at 10:50 am. Stay up-to-date with the latest from Viator on Facebook (ViatorTours) and Twitter (ViatorTravel).
EDITOR'S NOTE: For more information about the data in this release, excerpted from the PhoCusWright study "When They Get There (and Why They Go): Activities, Attractions, Events and Tours in Europe" and the landmark 2011 study of the U.S. market, visit PhoCusWright.
About Viator
Viator is the leading global tours and activities provider for travelers, delivering online and mobile access to thousands of curated trip activities including tours, attractions, shore excursions and private guides, in more than 1,500 destinations worldwide. In-house travel experts work with trusted local operators to ensure the quality and value of every experience, all backed by Viator's 24/7 customer service and global low-price guarantee. With more than 500,000 verified reviews plus exclusive videos and insider travel tips, Viator has everything a traveler needs to find and book the best things to do worldwide. In addition to the flagship site – Viator.com – travelers can book in advance or in-destination via the Viator Tours and Activities App, as well as local-language sites for European, Latin American and Asian travelers. Viator also provides tours and activities to more than 3,000 affiliate partners including some of the world's top airlines, hotels and online travel agencies. Founded in 1995, Viator is a privately held company headquartered in San Francisco with regional offices in Sydney, London and Las Vegas. Viator – travel with an insider.