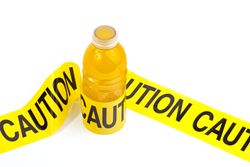 ...adults who rely on diet drinks to reduce the overall calorie intake and assist in weight loss are in fact still consuming almost 200 kcals more.
London (PRWEB UK) 5 March 2014
Many studies have been undertaken to research the food and drinks that have taken over the modern diet, including the effect of fast foods and soda drinks on both children and adults and the link to the rise in obesity, diabetes and cardiovascular disease.
Scientists have also evaluated the contents of diet drinks and the long-term effects of artificial sweeteners such as aspartame and acesulfame K on the liver and kidneys and the link to increased cancer. But no comparative studies have been conducted on the affect of artificially sweetened diet drinks to regular sugar sweetened sodas for those who are endeavouring to lose weight, until now.
In a cross-sectional study of various weight categories, from those considered to be the correct weight to overweight and obese, the consumption of calorie intake in adults who preferred diet drinks was compared to those who drank regular sugar-sweetened drinks to assess the national patterns of calorie consumption.
The results indicated that more calories were eaten in foods and snacks by those who preferred diet drinks then those who varied their liquid intake to include milk, juices and sugary drinks. This led to a higher overall calorie intake for those relying on diet drinks to reduce calorie intake, increasing the risks of weight gain and obesity.
Researchers from the Johns Hopkins Bloomberg School of Public Health http://bit.ly/KnRQxm in the US examined data collected by one of the National Health and Nutrition Examination Survey (NHANES) population-based surveys which collected dietary information from 23,965 adult participants over a 24-hour period. These surveys were conducted between 1999 and 2010 and the volunteers were aged 20 years or over with the results being published this month in the peer-reviewed American Journal of Public Health. http://bit.ly/1eOowfj
The average adult consumption of sugar-sweetened drinks was 61 percent of the study group but only 15 percent preferred diet drinks. Overall, 22 percent of those choosing diet sodas were obese, 19 percent were overweight and 11 percent maintained a normal weight. That means that a total of 63 percent of those in the overweight and obese category had switched to diet drinks in a bid to cut down on the overall calorie intake as opposed to the 59 percent that were more likely to consume sugar-sweetened drinks.
The total calorie consumption of both food and drink in a 24-hour period increased significantly for those with a higher body weight, even though those who were calorie conscience tried to cut down the amount with a diet regime.
The daily consumption for obese adults averaged 2,280 calories a day out of which 2,058 was consumed through solid food and when compared to the daily average of 2,095 calories for those within the healthy weight category which included sugary drinks but still showed a decrease of calories by 73 kcals.
These results suggest that adults who rely on diet drinks to reduce the overall calorie intake and assist in weight loss are in fact still consuming almost 200 kcals more than their healthier peers who maintain a more complete diet, but indulged in higher sugar intake. The main culprit seemed to lie in an increase of snack foods due to an increase in appetite, specifically through sweet snacks that caused the total calorie intake to remain higher than expected.
By cutting down on food intake and including healthier habits such as regular exercise and drinking more plain water, changes in weight loss will be more evident. The link between artificial sweeteners and appetite disruption needs to be further examined before the exact affect on the appetite can be ascertained. Using appetite suppressants may also help curb any cravings that might be increased due to activation of the sugar reward impulse through aspartame and acesulfame K found in diet food.