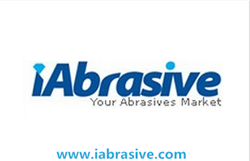 Zhengzhou, China (PRWEB) March 05, 2014
The leading abrasives and diamond tools online trade platform iAbrasive is excited to announce that railway transportation will be available for the export of domestic abrasives products to the European countries.
According to iAbrasive's introduction, the railway starts from Zhengzhou, China in the east to Hamburg, Germany in the west, which covers 6 countries in total and is considered as the new "Silk Road". It is said goods exported through this international train involve abrasive and abrasive products, LED electronic display screens, luxury clothing, stylish furnitures, etc.
"It opens up a new way for the exportation of domestic abrasives products. Zhengzhou, which is the starting point of the railway, will be the largest beneficiary cause it is the concentration area of such kind of products," says Lei, the founder of iAbrasive.com.
Based on the whole industry, iAbrasive sets up an information bridge for overseas buyers and domestic sellers to exchange and communicate free form the geographical limitations. Here users can find out what they need quickly and easily.
About iAbrasive
Headquartered in Zhengzhou, Henan province, iAbrasive is a communication and information platform for the abrasives industry and offers domestic sellers the opportunity to present themselves to overseas buyers. The users can inform themselves of in-depth and comprehensive information on the latest developments, trends, services and products from different areas. More news update at http://www.iabrasive.com.