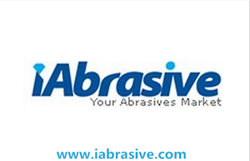 Zhengzhou, China (PRWEB) March 06, 2014
iAbrasive presently releases a good news that Zhengzhou, the core city of China abrasives industry, will become the only "Diamond City" in China, along with the industrial production value exceeding hundreds of billions (RMB).
According to iAbrasive's introduction, the State Intellectual Property Bureau has approved Zhengzhou New Material & Industrial Cluster as the national experimental area, so as to develop the leading role of property. The policy also contributes to stimulate companies' innovation capabilities and improve the quality and competitiveness of China super abrasives industry as a whole.
"It means that a huge change will be seen in Henan industrial structure, which will turn from 'imitation' into 'innovation'. We not only sell products but also the core techniques and spare parts. Zhengzhou will become stronger in its economic strength not just the volume," indicates Lei, the founder of iAbrasive.
Settled down in Zhengzhou, Henan province, iAbrasive is capable to supply all ranges of super abrasive products, which consist of super-hard materials, super abrasives and diamond tools. As a newborn force in the line, iAbrasive brings domestic abrasives manufacturers with numerous opportunities to meet with excellent overseas buyers through internet. For more news about iAbrasive.com, users are available at: http://www.iabrasive.com.
About iAbrasive
iAbrasive is a communication and information platform for the abrasives industry and offers domestic sellers the opportunity to present themselves to overseas buyers. The users can inform themselves of in-depth and comprehensive information on the latest developments, trends, services and products from different areas. More news update at: http://www.iabrasive.com.