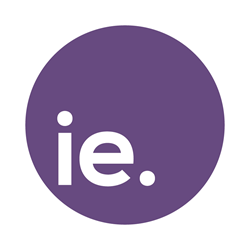 Facebook are a perfect addition to the diverse and dynamic group of speakers at the summit.
San Francisco, CA (PRWEB) March 05, 2014
The Chief Strategy Officer Summit will unite the leading strategy decision makers from some of the world's most successful organizations. This year's agenda is built around four key topics that are changing the roles of the Chief Strategy Officer across two interactive tracks, Innovation & Sustainable Strategy and Growth Strategy & Leadership. Companies confirmed to present include BuzzFeed, Pfizer, News Corporation, Coca-Cola, Nokia, Siemens and more.
Debra Bednar, Director, Global Strategy & Growth at Facebook, will share insight into the content strategies that continue to drive their business success. In her presentation, "The Modern Marketer, The Future Publisher," Debra will address the need to leverage great content to change consumer behavior and drive conversation. Although organizations are more connected with their consumers than they have ever been before, media consumption is increasingly fragmented across different devices. Debra will express the importance of a new approach to content in response to the explosion of highly curated news feeds. There is a need for business leaders to formulate a strategy that will ensure that the right messages are on the radar of the right people at the right time.
"Facebook are a perfect addition to the diverse and dynamic group of speakers at the summit," said Emma Flanagan, Director, International Events at Innovation Enterprise. "Attendees will have the opportunity to address strategy from the perspectives of some of the world's most influential brands."
For more information on the Chief Strategy Officer Summit, including the full list of speakers visit: http://theinnovationenterprise.com/summits/chief-strategy-officer-summit-san-francisco-2014
###
About IE.: Innovation Enterprise, a CFO Publishing company is an independent business-to-business multi-channel media brand focused on the information needs of Senior Finance, Operations, Planning, Strategy, Decision Support & Advanced Analytics executives. Products include IE.Summits, IE.Finance, IE.Analytics, IE.Operations, IE.Strategy, IE.Membership and IE.Insights.
Whether it's delivered online, or in person, everything IE produces reflects the company's unshakeable belief in the power of information to spur innovation.