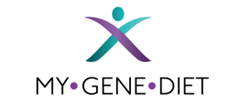 My-gene-diet is the first of its kind available to the consumer market.
(PRWEB) March 06, 2014
Developed by an international team of scientists, nutritionists and fitness experts, My-gene-diet (http://www.my-gene-diet.com) tests the gene variations, which have the greatest impact on diet, exercise and weight management. The programme then selects the diet more likely to work for the individual, including; low or high fat, low or high protein and low or high carbohydrate, with examples of food choices and exercise recommendations.
My-gene-diet has partnered with MoreNiche, the premium affiliate network for the health and beauty industry, to promote the brand and increase lead generation as it looks to extend its foothold in this market. It will be using MoreNiche's extensive high impact networks, integrating the affiliate programme through its UK and European publishers.
Dr Trevor Jarman, CEO My-gene-diet, said:
"This is the first genetic diet test to be offered to consumers and, since launching in the third quarter last year, demand for our service has been much higher than forecast. We now need to capitalize on this by raising awareness of the brand and driving quality leads in the UK and across Europe. Affiliate marketing will play a pivotal role in our marketing plans for 2014."
He added:
"Partnering with MoreNiche was an obvious choice for us because of their proven abilities in building large successful affiliate marketing programmes in the health and beauty industry. MoreNiche's strong European presence and multilingual abilities will allow us to build the structure and support necessary as we continue our expansion."
Andrew Slack, CEO and founder of MoreNiche, said:
"My-gene-diet is the first of its kind available to the consumer market and initial results have been astounding. It is incredibly exciting for us to be partnering with them as they expand their operations. We look forward to working closely with the My-gene-diet team to explore new opportunities and develop their affiliate marketing strategy."