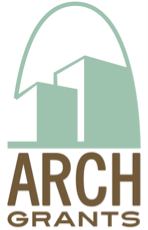 St. Louis, Missouri (PRWEB) March 06, 2014
Four out of the ten companies named to ITEN's 'Fast Ten' list in St. Louis are former Arch Grants winners, including RoverTown as number one on the list.
ITEN is a St. Louis based non-profit organization that focuses on accelerating the success of technology ventures in the city. In February, ITEN released its second annual Tech Startup Report comprised of original data, statistics, and information on tech startups in St. Louis. This information includes details on funding, revenue, and employment growth and then ranks the startup companies. The 'Fast Ten' are the most outstanding companies launched in the last two years.
RoverTown provides student discounts for college students around the United States through a mobile app. RoverTown was an Arch Grant recipient in 2013 and after winning $50K, continued to be successful throughout 2013.
ITEN named three other Arch Grant recipients as part of the 'Fast Ten' list. Eateria, who won an Arch Grant in 2013, followed RoverTown in 3rd place on the list. Eateria is a digital loyalty marketing company that helps restaurant, food, and hospitality businesses connect with customers by digital marketing tools.
In 7th place came Code Red Education, a computer language education program that is currently setting up programs in St. Louis schools to teach students how to code. Code Red Education received an Arch Grant in 2013 as well.
SimMachines is a part of the 2012 class of Arch Grants Competition. This year the company placed 9th on the 'Fast Ten' list. SimMachines developed a similarity search and pattern recognition in a cloud based data science solution which involves an advanced filter for high-dimensional data.
The 2012 and 2013 classes of Arch Grant recipients have collectively created 142 jobs, raised over $4 million in revenue and over $10 million in follow-on capital. Arch Grants selects promising startups through their Global Startup Competition. Since 2012, Arch Grants has awarded $1,950,000 worth of funding to 35 companies and more will be awarded at the completion of this year's Global Business Plan Competition. Winners of this year's class will be announced before June 1st, 2014. To learn more visit archgrants.org.