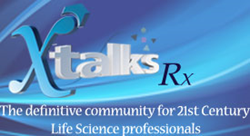 Toronto, Canada (PRWEB) March 06, 2014
It's no secret that slow enrollment is one of the major factors that leads to delays in the completion of clinical trials. And while enrollment is already challenging, the increase in clinical trial complexity, number of study procedures, and increasingly narrow trial eligibility criteria all point to the problem getting worse instead of better in the coming years!
In this webinar, the speakers will discuss through case examples ways to accelerate enrollment across the continuum of protocol development to activation by:

Discussing pitfalls in protocol optimization
Accurately assessing site recruitment potential
Engaging study staff and investigators in the science behind the trial
Encouraging implementation of effective prescreening strategies
Implementing effective patient recruitment strategies
For more information on this webinar or to register, visit A Comprehensive Approach to Accelerating Clinical Trial Enrollment.
Xtalks, powered by Honeycomb Worldwide Inc., is a leading provider of educational webinars to the global Life Sciences community. Every year thousands of industry practitioners (from pharmaceutical & biotech companies, private & academic research institutions, healthcare centers, etc.) turn to Xtalks for access to quality content. Xtalks helps Life Science professionals stay current with industry developments, trends and regulations. Xtalks webinars also provide perspectives on key issues from top industry thought leaders and service providers.
To learn more about Xtalks visit http://xtalks.com.
For information about hosting a webinar visit http://xtalks.com/sponsorship.ashx.
Contact:
Michelle Tran
Tel: +1 (416) 977-6555 ext 224
Email: mtran(at)xtalks(dot)com