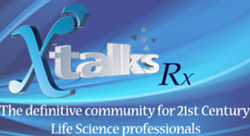 Toronto, Canada (PRWEB) March 07, 2014
This webinar will provide a regulatory perspective on what is expected from an independent and objective assessment of clinical data. Join esteemed speakers Marc Buyse, Founder of IDDI and CluePoints, and Francois Torche, CEO of CluePoints, as they discuss:

What the EMA and FDA are encouraging sponsors to look at as part of their assessment of data quality
Identifying the different types of data analysis required to de-risk your study
A review of case studies that exemplify a powerful, holistic approach to data assessment
For more information on this webinar or to register, visit Risk-Based Monitoring & Central Statistical Monitoring.
Xtalks, powered by Honeycomb Worldwide Inc., is a leading provider of educational webinars to the global Life Sciences community. Every year thousands of industry practitioners (from pharmaceutical & biotech companies, private & academic research institutions, healthcare centers, etc.) turn to Xtalks for access to quality content. Xtalks helps Life Science professionals stay current with industry developments, trends and regulations. Xtalks webinars also provide perspectives on key issues from top industry thought leaders and service providers.
To learn more about Xtalks, visit http://xtalks.com.
For information about hosting a webinar, visit http://xtalks.com/sponsorship.ashx.
Contact:
Michelle Tran
Tel: +1 (416) 977-6555 ext 224
Email: mtran(at)xtalks(dot)com