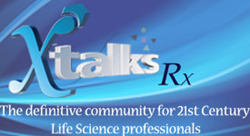 Toronto, Canada (PRWEB) March 10, 2014
Antibody Drug Conjugates (ADCs) are at the forefront of the therapeutic market. The first therapeutic antibody was approved by the U.S. Food and Drug Administration (FDA) in 1986. Since then, the pharmaceutical industry has sought opportunities to leverage antibody technology as therapeutic agents to treat human disease. PK/PD modeling has been a useful technique to integrate data generated from diverse test platforms in mechanism framework.
This webinar will focus on:

An introduction and overview of Antibody Drug Conjugates
The development of a mechanistic PK/PD model for preclinical-to-clinical translation of ADCs
The application of PK/PD modeling, understanding the disposition of ADCs and a guide the development of ADCs
A live Q&A with the audience will follow the presentation.
For more information about this event or to register, visit Using PK/PD Modeling for Antibody Drug Conjugate Translation.
Xtalks, powered by Honeycomb Worldwide Inc., is a leading provider of educational webinars to the global Life Sciences community. Every year thousands of industry practitioners (from pharmaceutical & biotech companies, private & academic research institutions, healthcare centers, etc.) turn to Xtalks for access to quality content. Xtalks helps Life Science professionals stay current with industry developments, trends and regulations. Xtalks webinars also provide perspectives on key issues from top industry thought leaders and service providers.
To learn more about Xtalks, visit http://xtalks.com.
For information about hosting a webinar, visit http://xtalks.com/sponsorship.ashx.
Contact:
Zayeeta Dasgupta, M.Sc in Life Science and Business Management
Tel: +1 (416) 977-6555 ext. 260
Email: zayeeta(at)xtalks(dot)com