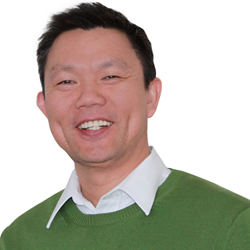 "Data informs all of our strategies and customer insights. It is the core to everything we do here at Catalyst."
(PRWEB) March 06, 2014
Catalyst has hired William Cao, a noted financial services analytics leader, to be the agency's new Chief Analytics Officer.
"We're exceptionally proud that William has chosen to work with us," said Catalyst managing director Michael Osborn. "William brings more than 20 years of experience developing actionable, comprehensive quantitative and qualitative analysis for top corporations, including Associated Bank, BMO Harris Bank, M&I Bank, H&R Block, Dell, and Sprint. His knowledge of data architecture, predictive modeling and marketing program effectiveness and measurement is exactly what Catalyst clients are looking for."
Cao, originally from China, is the former senior vice president and director of corporate intelligence at Associated Bank in Milwaukee. He completed his MBA at the University of Chicago and holds dual MS degrees in statistics and applied mathematics. Prior to joining Associated Bank, Cao was the vice president of retail analytics in corporate marketing at BMO Financial Group, where he managed analytics for the retail banking business line. He also led the database marketing and research department at M&I Marshall & Ilsley Bank, which was acquired by BMO Financial Group in 2010.
Cao will spearhead Catalyst's extensive analytics group, which includes a team of hands-on analysts, statistical modelers, and Web analytics specialists.
"Maintaining a strong and deeply experienced analytics team is a key priority for us," Osborn said. "Data informs all of our strategies and customer insights. It is the core to everything we do here at Catalyst."
About Catalyst
Catalyst (http://www.catalystinc.com) is a direct and digital marketing agency that helps clients acquire, retain and develop long-term relationships with their customers. We combine intellectual curiosity and inquisitiveness with hard-core analytics, deep customer insight and a measurement mindset to take the guesswork out of marketing decisions. We call it Science + Soul. Headquartered in Rochester, NY, our clients include AAA, AMC Theatres, Bell & Howell, Eastman Kodak Company, First Niagara Financial Group, Heraeus Kulzer, TTI Floor Care North America, Valvoline, and Xeikon, among others.
Follow us on:
Facebook:
http://www.facebook.com/scienceplussoul
Twitter:
http://twitter.com/scienceplussoul/
LinkedIn:
http://www.linkedin.com/company/26721