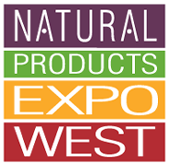 It's a very dynamic industry event with over 60,000 in attendance
Rhinebeck, NY (PRWEB) March 05, 2014
Topical BioMedics, Inc., of Rhinebeck, NY, joins the thriving community of retailers, brands, media, investors, industry members and attendees at the Anaheim Convention Center, Anaheim CA, March 6th through 9th, for the 34th annual Natural Products Expo West. The event is produced by New Hope Natural Media, a division of Penton.
Expo West is anticipated to draw over 60,000 attendees and feature over 2,500 exhibitors across natural and specialty foods, organic, supplements, health and beauty, natural living and pet products. The largest annual natural products marketplace, the event encompasses over 1.2 million gross square feet, in addition to the Anaheim Convention Center's Arena and Arena lobby. Topical BioMedics will be located at Booth #804, with company principals and management team members in attendance.
"We are delighted to once again to be a part of Expo West," says Lou Paradise, Topical BioMedics' president and chief of research. "It's a very dynamic industry event, and we appreciate the opportunity to reconnect with longtime partners while establishing vibrant new relationships.
Some highlights of Natural Products Expo West 2014:

Keynote speaker Raj Patel an award-winning writer, activist and academic will address the question, "How will we feed 10 billion people sustainably?"
Andrew Weil, M.D., world-renowned leader and pioneer in the field of integrative medicine will be a featured speaker.
Green living expert, organic food advocate, and TV show host Sara Snow, keynote speaker of the "Marketing to Moms" Workshop.
About Natural Products Expo
Natural Products Expo West is produced by New Hope Natural Media, the leading media resource and information provider for the natural, organic and healthy products industry, with print, in- person/event, and e-business products and services. New Hope Natural Media is a division of Penton. Natural Products Expo East will take place September 17-20, 2014, in Baltimore, MD and is the leading tradeshow for natural and organic products on the East coast. Visit http://www.expoeast.com.
About Topical BioMedics, Inc.
20 years in business and a Certified B Corporation, Topical BioMedics, Inc., is the research and development leader in topical patented natural biomedicines for pain relief. Safe for diabetics, Topricin is patented for fibromyalgia and neuropathy. Other formulas include Topricin Foot Therapy Cream and Topricin for Children (5% of the sales donated to a pediatric cancer foundation).
Topricin is available in independent pharmacies, natural food and co-op stores nationwide, including Whole Foods, Sprouts, Pharmaca, The Vitamin Shoppe, Fred Meyer, Wegmans, CVS (Foot Care Section), Walgreens (Diabetic Section), and other fine retailers, as well as directly from the company.
For more information visit http://www.topricin.com