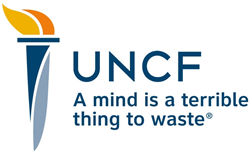 Philadelphia, PA (PRWEB) March 05, 2014
The Philadelphia office of UNCF (the United Negro College Fund) will join with Host Mayor Michael A. Nutter to party with a purpose at the 2nd annual UNCF Mayor's Masked Ball on Friday, March 7, 2014, at the Philadelphia Marriott Downtown. The annual event is a black tie evening of elegance in support of education that will bring together an estimated 650 business, civic and education leaders to provide vitally needed funds to provide Philadelphia students with the support they need to get to and through college.
"I am excited to be here to help Philadelphia celebrate its second annual UNCF Masked Ball, a wonderful event that brings together all of us who care about making sure we continue to provide students with the education they need, and that we need them to have," said Michael L. Lomax, Ph.D., president and CEO, UNCF. "The investment we are making in better futures for them tonight will pay dividends for all of us when they become the next generation of leaders that Philadelphia – and the country - need in the future."
UNCF Mayor's Masked Ball Co-Chairs are:

Daniel J. Hilferty; president and CEO, Independence Blue Cross;
Julie Coker; senior vice president, Convention Division-Philadelphia Convention and Visitors Bureau;
Craig L. Adams; president and CEO, PECO;
Albert P. Black; CEO, Hospital of the University of Pennsylvania.
IBC and PECO are the event's Presenting Sponsors. AmeriHealth Caritas, Parx Casino and Pepsi Beverages are the event's Co-Sponsors.
The Philadelphia UNCF Mayor's Masked Ball will open with a VIP reception for sponsors. There will also be a general reception, dinner, and program including silent and live auctions and the famous Parade of Stars and Dignitaries, which will include an historic appearance by a group of the Tuskegee Airmen. Guests will also be treated to a special performance by Breakwater.
Three Philadelphia leaders will receive the UNCF Masked Award in honor of their strong support of education and the needs of students in Philadelphia and the Delaward Valley. They are:
Sheldon M. Bonovitz; chairman emeritus, Duane Morris, LLP;
Willie F. Johnson; founder and chairman, PRWT Services, Inc.;
Michael A. Rashid; president and CEO, AmeriHealth Caritas.
"We are grateful for the commitment of all of our Philadelphia supporters and the investment they are making in better futures for our students and building a college ready culture here that will ensure a robust pipeline of qualified college graduates," said Connie Scott, area development director, UNCF. "This support is the force multiplier that allows us to do work that we do every day on behalf of our students and HBCUs," said Greg Lyles, development director.
For information about sponsorship and ticket availability, please contact the Philadelphia UNCF office at 215.925.9044.
About UNCF
UNCF (United Negro College Fund) is the nation's largest and most effective minority education organization. To serve youth, the community and the nation, UNCF supports students' education and development through scholarships and other programs, strengthens its 37 member colleges and universities, and advocates for the importance of minority education and college readiness. UNCF institutions and other historically black colleges and universities are highly effective, awarding 20 percent of African American baccalaureate degrees. UNCF administers more than 400 programs, including scholarship, internship and fellowship, mentoring, summer enrichment, and curriculum and faculty development programs. Today, UNCF supports more than 60,000 students at over 900 colleges and universities. Learn more at http://www.uncf.org.
####