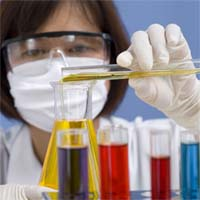 This treatment caused growth suppression...without affecting normal urothelium.
Raleigh, NC (PRWEB) March 16, 2014
A new report published on PLoS One and detailed by Cancer Monthly suggests that a natural phenol credited with giving red wine its anti-aging properties may also help fight bladder cancer.
Bladder cancer accounts for about 2.6% of cancer deaths in the US and is more prevalent in diabetics than in the general public. Certain drugs, including the drug Actos, may increase the risk of bladder cancer. Transitional cell carcinoma (TCC) is the most common form of bladder cancer in diabetics and is often treated with surgery followed by chemotherapy.
But cell biologists at Dalian Medical University in China say the compound resveratrol may one day allow diabetics and other bladder cancer patients to avoid the "strong systemic toxicity and local irritation" of adjuvant chemotherapy. In laboratory tests, the scientists exposed human TCC cells to different concentrations of resveratrol for 1 or 2 hours to mimic intravesical therapy, a procedure for delivering a drug solution into the bladder through a urethral catheter.
"The results revealed that 2 hour 150 µM or 200 µM resveratrol treatment led to remarkable S phase arrest and apoptosis at 72 hour time-point," the authors report. The findings were just as encouraging when resveratrol was used to treat mice that had been infected with human bladder cancer. When instilled in the bladders of these mice, the non-toxic resveratrol solution appeared to trigger a cascade of destructive cellular processes in malignant cells without affecting healthy cells.
"This treatment caused growth suppression, distinctive apoptosis [cell death], and STAT3 inactivation of the transplanted tumors without affecting normal urothelium [bladder lining]," write the researchers in their published summary. The team says their study is the first to demonstrate the safety and efficacy of resveratrol as a post-operative treatment for bladder cancer. Although resveratrol is a component in red wine, there is no evidence that consuming wine has any effect on bladder cancer.
Scientists are still unsure why diabetics who have taken Actos have a higher risk of bladder cancer. The FDA requires the makers of Actos to acknowledge the higher bladder cancer risk in their product literature. The new resveratrol study appears on PLoS One. (Wu, ML, et al, "Short-term resveratrol exposure causes in vitro and in vivo growth inhibition and apoptosis of bladder cancer cells", February 25, 2014, PLoS One. http://www.ncbi.nlm.nih.gov/pubmed/24587049)
For over ten years, Cancer Monthly has been the only centralized source of cancer treatment results. Patients can see the actual survival rate, quality-of-life indicators, and other key data for approximately 1,500 different cancer treatments. Cancer Monthly provides timely and ground-breaking news on the causes, diagnoses and treatments of the most common cancers including Bladder, Brain, Breast, Colon, Kidney (Renal), Liver, Lung (NSCLC), Ovarian, Prostate and Rectal Cancers, Melanoma, Mesothelioma, and Non-Hodgkin's Lymphoma. Written for patients and their loved ones, Cancer Monthly helps families make more informed treatment decisions.