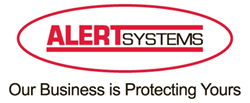 A CCTV presence in towns such as Newquay is essential for reducing crime and keeping the public that much safer
(PRWEB UK) 5 March 2014
As reported by an article 'Town council to take over CCTV as unitary authority withdraws funding', from This is Cornwall published on March 3rd 2014, Newquay Town Council has been forced to take over funding for CCTV cameras in the area after Cornwall Council announced that they would no longer finance the security system. Cornwall Council, however, has promised to refurbish the CCTV security system before April 1st in order to reduce running costs for the town council in the long run.
Andy Hannah, chairman of the committee that manages the CCTV, said: "Obviously we are disappointed that Cornwall Council has decided to cease provision of the CCTV system… Fortunately, because we were proactive and forward-thinking when faced with losing our monitoring, we are now in a very strong position to be able to take over the infrastructure and remove any reliance on Cornwall Council for maintaining CCTV cover of our town in the future."
Business security specialists, AlertSystems, have commented on this news and are eager to remind people of the importance of CCTV cameras as a police resource. A spokesperson for the company said:
"A CCTV presence in towns such as Newquay is essential for reducing crime and keeping the public that much safer, and they can be instrumental for police when catching criminals and reaching justice using the footage gained from these commercial security systems. With budgets being cut and funding removed with alarming regularity, it has become more important than ever for town and district councils to prioritise the service these CCTV cameras offer and keep maintaining the equipment so as to keep residents and business owners as safe and secure as possible."
AlertSystems manage and maintain over 5000 security installations throughout the UK and are specialists in providing business security solutions. Offering professional service and a complete range of security services such as monitored alarm systems, Automatic Number Plate Recognition and Avigilon CCTV security systems. AlertSystems offers effective and reliable solutions to security problems.