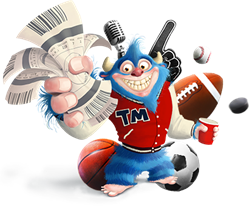 "We are excited to offer tickets at our best prices to Link My Fan members," said Brian Lefton, President of Ticket Monster.
New York, New York (PRWEB) March 06, 2014
Ticket Monster and Artemis Energy Holdings., Inc. Stock Symbol ARTT entered into the agreement whereby Ticket Monster will be its exclusive event ticket provider. The partnership will offer Artemis Energy Holdings websites, LinkMyFan.com and LinkMyStock.com among others, access to Ticket Monster's marketplace, which includes affordable sports, concert, and theater event tickets nationwide.
Ticket Monster (http://www.TicketMonster.com) is a retail website that sells competitively priced tickets to popular sports, concert, and theater events across the country through their powerful fan-centric website, globally recognized for its engaging user interface and first-class customer support.
Artemis Energy Holdings operates a conglomerate of Social Media platforms in which members can network with one another. From individual artists and celebrities to restaurants, business owners, Fortune 500 companies, professional and amateur athletes. These platforms allow members to manage their own interactive media content inside their hubs to share with fans.
"We are excited to offer tickets at our best prices to Link My Fan members," said Brian Lefton, President of Ticket Monster. "Our partnership will bring fans safe, dependable, and affordable access to events across the country."