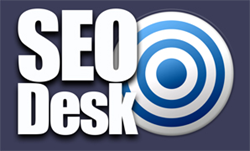 (PRWEB UK) 10 March 2014
Bmer Services, one of the leading BMW garages in the south of England, is pleased to announce they offer a 12 month guarantee on all parts and equipment. The independent garage understands the importance of competitive pricing and effective service, especially in the current economic climate. This is why the firm has reviewed its services and is pleased to offer all of their clients a greater degree of comfort and peace of mind in all of their work.
Bmer Services was established back in 2006, and since then, they have welcomed more than 10,000 cars to their garage. If you are looking for the most experienced BMW garage Surrey has to offer, Bmer Services is the obvious choice. The garage is able to call on diagnostic technicians who can boast of more than 20 years' worth of main dealer experience. The firm believes this is crucial as they aim to offer a main dealer experience to all clients at a fraction of the price. The firm has invested in high quality and reliable diagnostic testing equipment and tools, ensuring all BMWs are properly looked after.
The firm is committed to offering a high level of service without cutting corners. In addition to using parts that comply with original equipment specification, and which are guaranteed for 12 months, the firm also uses the correct grade engine oil on all of the vehicles they examine. For the most thorough and reliable BMW service Surrey can provide, make sure you book an appointment with Bmer Services.
The garage has developed a strong reputation in Surrey for a number of different areas. Clients know that the garage has a large range of stock which can be accessed at short notice, they have access to full and up to date control unit coding and programming, and they provide an up to date air conditioning service and equipment check. With up to date diagnostic tools and a commitment to ensuring technicians receive regular training, Bmer Services aims to provide the best quality and most reliable BMW service in Surrey and the south of England.
The team also aims to offer a friendly and informative service, and they welcome any questions from clients. It is sometimes difficult for garages to balance the needs for high service and the demand for low prices, but Bmer Services uses their experience and wide range of contacts to provide the best value for money service that they possibly can.
About Bmer Services:
Bmer Services was established in 2006, and the garage has looked after more than 10,000 cars since then. The garage utilises high quality diagnostic equipment and trained technicians with vast experience of dealing with high performance cars such as BMWs to ensure they offer an effective service. The garage aims to offer a main dealer experience at a much reduced price, and peace of mind is always at the top of their priorities.