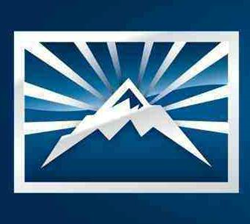 Boca Raton, FL (PRWEB) March 06, 2014
Bright Mountain Holdings, Inc. has purchased the website, LEOAffairs.com, in its 6th and largest acquisition. The purchase of LEO Affairs expands Bright Mountain's fast growing network of websites for public safety (law enforcement, firefighters and EMS) and the military. "The acquisition is a perfect fit for our growth strategy and establishes us among the law enforcement community," said Kip Speyer, President of Bright Mountain Holdings, Inc.
"Being acquired by Bright Mountain will help take LEO Affairs to the next level," said Chip DeBlock, a retired police officer who helped start LEO Affairs. DeBlock started the site to help give law enforcement a voice online and it's grown into the largest message board with more than 500 law enforcement agencies signed up in 18 countries. "LEO Affairs is already a very popular site for law enforcement but we hope to make it the number one site for this demographic," commented Todd Speyer, Director of Business Development at Bright Mountain, LLC. LEO Affairs has also received national media attention, being featured in The Washington Post and MSNBC.
Along with the acquisition of LEO Affairs, the purchase also included FireAffairs.com and TeacherAffairs.com. Both Teachers Affairs and Fire Affairs feature forums and news similar to LEO Affairs but target firefighters and teachers. Bright Mountain Holdings, Inc. plans to take those sites and build them up to the size of LEO Affairs. "We already have a growth strategy in place for all 3 sites and expect to meet our goals consistently," says DeBlock who started the other 2 sites after the success of LEO Affairs.
Bright Mountain Holdings, Inc. also owns TheBright.com. The Bright is a portal for military, firefighters, police and EMS, providing news, training materials, products and services, including Private Email and Insurance. Bright Mountain also owns TheBravestOnline.com, CoastGuardNews.com, WarDocumentaryFilms.com, BootCamp4Me.com, and 360fire.com. All of these sites were acquired as part of a strategic plan for the company to grow its online audience of firefighters, military members, police officers, and emergency medical workers.