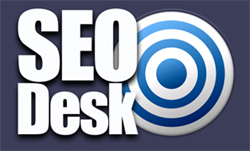 (PRWEB UK) 11 March 2014
Kool Kat Horsham, a leading design and print firm in Sussex, is pleased to announce that they are now offering a range of bespoke wedding invitations to clients. With the start of Spring seeing the beginning of the wedding season for 2014, the firm is keen to ensure that the bride and groom will be able to invite all of their guests to their memorable event in the most stylish and professional manner. The firm has long been regarded as an invitation specialist, but the new range of bespoke design services for wedding invitations will enable happy couples to create their perfect wedding invitation.
Kool Kat Horsham believes that there is a need to provide a wide range of print and design services to suit every need and budget. The company is happy to work with commercial and domestic clients, offering a wide range of print and publication services. When it comes to the most flexible and affordable printers in Crawley, Kool Kat Horsham is the obvious choice. The company offers a range of ready-made templates for correspondence cards, change of address cards and address cards. The firm believes that this range of cards is best served by a template design, although they are able to provide a bespoke design if so required.
The firm provides an extensive range of birthday and wedding invitation cards and print services, but there has been a growing demand for bespoke designs on these services, Given that every wedding is special and should be a unique representation of the couple who are making a lifelong commitment, Kool Kat Horsham decided that time was right to offer a specialist service if required. The firm is more than happy to provide a standard style of birthday and wedding invitation cards to their client, but the option is there for couples who are looking to add a touch of class and glamour. Arranging a wedding can be stressful and expensive, but it should also be enjoyable, and Kool Kat Horsham believes they have the perfect service and support for every couple.
The firm, regarded as one of the most effective printers in Dorking, provides a wide range of services for individuals. The firm is more than happy to prepare Order of Service documents, RSVP cards and all manner of notepaper and letterhead products. The firm has developed a reliable reputation in working closely with commercial firms in Sussex, but they are also pleased to provide design and print services to individuals and families in the local area.
About Kool Kat Horsham:
Kool Kat Horsham aims to deliver a comprehensive design and print services to commercial and domestic clients in Sussex. The firm provides specialist or bespoke packages alongside a range of template and pre-designed packages. The company has developed an excellent reputation with local businesses for high quality promotional packages, but they are just as comfortable creating invitations and letterhead products for individual clients.