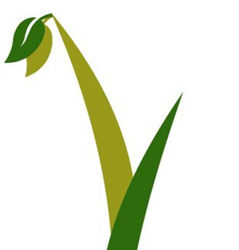 EGFS is thrilled to help these companies as they strive to create innovative products to serve the autism community.
San Jose, CA (PRWEB) March 05, 2014
Autism Speaks is holding its second annual Autism Investment Conference (AIC2014), March 4 and 5, 2014 in San Francisco. As a value-add, Google is offering entrepreneurs a day-long boot camp on March 6 at Googleplex in Mountain View, California for which Early Growth Financial Services' (EGFS) partner Steven Olson will be presenting on startup finance essentials. EGFS is an outsourced financial services firm, headquartered in Silicon Valley that provides day-to-day accounting, CFO services, tax, and valuation support to early-stage companies nationwide.
Autism Speaks' AIC2014 is the premier business development event in the autism space, providing an opportunity for entrepreneurs to connect with investors and professionals within the startup ecosystem. The event gives entrepreneurs the opportunity to learn more about the latest developments within the autism space. It also provides entrepreneurs with the information and tools they need to build a thriving business.
According to Autism Speaks Chief Science Officer Robert Ring, this conference exists to help "new and existing businesses develop the skills and experiences necessary to deliver the innovative products and services our autism community demands." The additional day-long workshop will provide entrepreneurs with access to subject matter experts offering tactical advice on topics such as raising capital, social marketing, legal considerations in setting up a business, and the essentials of startup financial management -- all the information founders need to establish their startup infrastructure and build thriving companies.
"We are honored to participate in this event," says Steven Olson, Partner at EGFS, and "Equipping Entrepreneur" workshop presenter. "Since 2008, we've been giving early-stage companies the support they need to focus on their core business. At EGFS, we have a passion for helping startups to build a solid foundation and thrive. We are thrilled to work with these participating companies, to help them pursue their passions as they strive to create innovative products to serve the autism community."
About EGFS
Early Growth Financial Services is an outsourced financial services firm that provides four platforms of financial support to small to mid-sized businesses: transactional accounting, CFO, tax, and valuation services. Headquartered in the Bay Area, EGFS has operations in Silicon Valley, San Francisco, LA, Las Vegas, Colorado, and Austin. Customers include TechShop, OUYA, Formspring, Rocketspace, and OpenERP, as well as over 300 small to mid-sized businesses across the United States. EGFS was ranked #5 in Silicon Valley Business Journal's Fastest Growing Private Companies for 2013. For more information, visit http://www.earlygrowthfinancialservices.com and follow @EarlyGrowthFS.