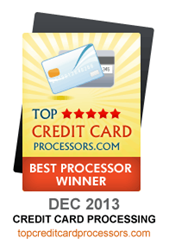 Ideas get generated, people begin discussing and before you know it - a movement is born
Toronto, Ontario, Canada (PRWEB) March 05, 2014
The business owners and merchants have spoken! 13 million social media conversations have been about the acceptance of accepting payments via a mobile device. According to the second annual MasterCard Mobile Payments Study, Twitter, Facebook and Online Blogs reflects the mass interest and convenience associated in mobile options - from consumers and merchants alike. Of those conversations surveyed, merchants themselves carried an 88% positive rating - quipping that those remaining stagnant and not adopting mobile payment options would indisputably be at a payment processing disadvantage.
"Conversation is how it begins," comments Parry Rosenberg, Vice President of Sales and Marketing at MONEXgroup. "Ideas get generated, people begin discussing and before you know it - a movement is born. No one's asking if it's a possibility anymore. They're asking: how soon can I start?"
According to the study, 90% of that conversation was driven by businesses that have already implemented mobile payment processing options – with other businesses seeking mobile payment advice.
It's no surprise that growing businesses are ready to adapt to social needs and adopt trending practices. Mobile payment options like MONEXgroup's Virtual Merchant Mobile offer a complete and secure payment processing solution that transforms mobile devices into cost-effective and easy-to-use payment terminals.
"We're already beginning to see sudden shifts in patterns and practices of purchasing behaviour between consumers and merchants. It's time, for businesses that haven't already done so, to take advantage of the convenience, security and simplicity of MONEXgroup's Virtual Merchant Mobile" comments Rosenberg.
MONEXgroup is the number one payment processing provider in Canada offering the lowest rates in the industry. Our services include: debit card and credit card point-of-sale (pos) terminals, mobile, integrated and e-commerce online payment products. MONEXgroup serves over 20,000 merchant accounts across Canada in all market segments including: restaurants, business-to-business, professional services, leisure and hospitality.
Holly Murray
MONEXgroup
Marketing Communications
HMurray(at)MonexGroup(dot)com
T: 647 204 0197
http://www.monexgroup.com