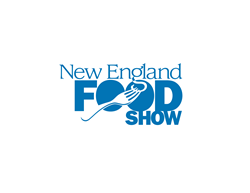 Portland, Maine (PRWEB) March 05, 2014
The New England Food Show, coming up March 16-18, 2014 at the Boston Convention and Exhibition Center in Boston, MA, will host over 350 exhibitors for the 2014 event. The show is sponsored primarily by the Massachusetts Restaurant Association, and partners with other regional retail, specialty and hospitality groups.
The New England Food Show 2014 exhibitors include food and equipment manufacturers, agents and suppliers, food and equipment distributors, dealers, brokers and traders featuring products for retail food, foodservice, and restaurant buyers in the New England market. The exhibitor list to-date includes the following companies:
@TimePay$
2R-Health Inc
85 Beacon Group
AC RadioCom
Acana Northeast inc.
Accardi Foods
Accutech Packaging
Adore Floors
ADT Security Services
Advantage Payroll Services
Advantage Waypoint
Aerowerks
Against The Grain Gourmet
Alcoholic Beverages Control Commission
AllergyEats
Altro Floors and Walls
American By-Products Co., Inc.
American Express OPEN
American Metalcraft
American Trading Company
Aralia Olive Oils
Arthur J. Kaufman Sales Co
Artisan Square
ASAP Fire & Safety corp.
ASIA etc., LLC
ASK Foods, Inc.
Assured Computing Technologies, Inc
Astar Inc
Atlantic Awning
Atlantic Capes Fisheries Inc..
Atlantic Natural Foods
Atlas Watersystems, Inc
August A Busch & Co.of MA
Australian Beef & Lamb
Auto Fry/Motion Technology
Averill's Sharper Uniforms
Avery Dennison
Bacall & Conniff, PC - Financial Management & Restaurant Accounting
Bagel Land
Baker Commodities
Bamboo Studio
Bank of America Merchant
Barilla America Inc
Baxter Bakery Products
BelGioioso Cheese Inc
Berkel Equipment
Bermar America Wine Preservation Systems
Black Bear Coatings & Concrete
Blake HIll Preserves
Blount Fine Foods
Blue Elephant
Bluefin Consultants
BoldWood Interiors
Book Ends
Bookbinder Specialties
Boston Gourmet Chefs
Boston Salads & Prepared Foods
Boston Showcase Company
BriCins Inc
Broaster Company (The)
Brownie Brittle by Sheila G
Bugambilia International Inc
Bulldog Packaging
Canada Beef Inc.
Carando Gourmet Foods
CardTronics ATM
Carlisle FoodService Products
Carrier Transicold of Boston
Catania Spagna Corp
CC-Teknologies Inc.
Ceylon Vanilla Company
Champignon North America, Inc.
Chef Works
CHEFfield Presentation
Chef's Fun Foods
Christy's Truck Rental
cleanTEMP
Comcast Business Class
Connecticut gourmet, LLC
Continental Refrigerator
Cool Air Creations, Inc.
Costa Fruit & Produce Co
Cove Risk Services LLC
CR Peterson Associates
Crabbies Alcoholic Ginger Beer & Kronenbourg 1664 Blanc St. Killian Importing
Crescent Duck Farm
Crown Uniform & Linen Service
Current Specialties LLC
Dansko by Alexander's Uniforms
D'Artagnan
Dave Swain Associates
Dexter-Russell Inc
Digital Dining
Dimitria Delights Inc.
Dining Alliance
Dining du Jour, LLC
Dining Out with Bruce Newbury
Dominion Liquid Technologies LLC
Donper America
Drew's, LLC
Drum Rock Products
Dudson USA
Duralex USA
Duro-Last Roofing Inc.
Dyson
East Coast Fire and Ventilation, Inc.
Eastern Food Service Equipment
Ecolab Inc
Economy Cash Register & POS Systems
ECOROQ
Edibles By Jack
El Recreo Estate Coffee
Elite Seating LLC
Eloma Combi Ovens
Emile Henry USA Corp
Emuamericas, LLC
ENVIROTEK USA, INC.
Equipex Ltd
Espresso Plus
Europena Ingredients Inc.
Fagor Commercial
Falvey Linen Supply
Famoso Gourmet Imports, LLc
Fantini Bakery
Fillo Factory
Finger Food Products, Inc.
Flavour Strategy
Flying Food Group
Focus Hospitality Sales LLC
Fontanini Italian Meats and Sausages
Food Warming Equipment Co Inc
Foodservice East
Force 4 Photography, LLC
Fore Green Solutions /Henny Penny of New England
Forrester Flooring
Fortessa Tableware Solutions
Freshly Squeezed
Frione Marketing LLC
Front of the House
Fruit Fly Bar Pro
Galaxy Desserts
Gasket Guy of SE MA
GasNetworks
Gelato Giuliana LLC
General Linen Service, Inc.
General Truck Center
George's Bakery Products Inc
Golden Cannoli Shells Co., Inc.
Gonnella Frozen Products, Inc
Goose Island Beer Company
Gopinion, Inc.
Gosling's Rum
Gracious Gourmet (The)
Grand Rapids Chair Company
GrandTen Distilling
Griffin Connect/The Griffin Report
Gringo Jack's
Grosfillex Contract Furniture
Gulf Oil/Gulf Electricity
Gunter Wilhelm Cutlery
Hale and Hearty Soups
Hancock Gourmet Lobster Company
Harbar LLC
Harbortouch
Harbortouch Atlantic / EAG Payroll
Heartland Payment Systems
HEMLOCK INK SCREEN PRINTING & EMBROIDERY
Heritage Berkshire
Highland Foods, LLC
Himalayan Salt Co.
Hobart Corporation
Holland Hospitality Group
Hollowick Inc
Hope's Country Fresh Cookies
Hoshizaki New England Distribution Center, Inc
Humane Society International
Imperial Bag & Paper Co., LLC
Independent Electric Supply
iRiNOX USA
Italimport Inc.
Ivy's Fine Cakes
Jack's Custom Woodworking
JAMBCO Inc.
James Ritteman Cash Registers
Jason Trucks Inc
JBS Imports
Jens & Marie
Jim's Organic Coffee
JLine, Inc.
JN Kidds Distributor
JNKIDDS DISTRIBUTORS - SPECIALTY FOOD PURVEYOR
Jones Dairy Farm
Joseph's Pasta Co
Kabobs Inc
Kent Precision Foods Group
Kettle Cuisine Inc
Kettler International Inc
Kikkoman Sales USA
Kitchen Magic
Kolo Draft
KONTOS FOODS INC
Koppert Cress USA
La Flor Products Co., Inc.
La Ronga Bakery
Lactalis Culinary
LaMarca and Sons Inc
Leaf
LeKue USA
Libbey Foodservice
Lilly's Fresh Pasta
LMC Surgibuns
Long Range Systems
Loumidis Foods
M & M Label Co. Inc.
MA Department of Fire Services
Mancini Packing Co.
Mangia, Inc.
Maplebrook Farm
Market Forge Industries Inc
Marsal and Sons Inc
Mass Partnership for Food Safety
Massachusetts Restaurant Assoc
Mauviel USA
MCR Technologies
Mello's Sausage Company, Inc.
Metromedia Energy Inc
Metropolitan Linen Services
MIC Food
MICROS Systems, Inc.
Midtown Markets
Mike's Pies
Modern Pest Services
MultiGrains Bakery
Nardi/S.I.T. Inc.
Nationwide Uniform Express, Inc.
NatureSeal
NCR Aloha
Nespresso For Business
New Brunswick International Inc
New England Seating
New England Tea & Coffee
Newport Biodiesel
Norex Enterprises, Inc.
North Star Rental Systems
Northeast Laboratory Services
Northeast Stainless, Inc.
NorthStar Insurance Services, Inc.
NuCO2 Inc
OLAM FOODS
Oneida
OpenTable, Inc.
Oreck Vacuums/Bissell Big Green Commercial
Otto Trading Inc
Outdoor Living Designs
Ovention Ovens
Owens Corning Residential Products of Boston
Paino Organics LLC
Palenquera Exotic Fruit
Park National Bank Funding Solutions
PastryStar/dba Amero Foods
Paul W Marks Company Inc
payrollGREEN
PC Music
Peavey Electronics
Piantedosi Baking Company Inc
Piper Products
Planet Satellite
Poppi Al's Inc
Positouch
PREMIUM GASTRONOMIE - GRANDES DISTILLERIES PEUREUX
Quality Life (The)
QuickLabel Systems
R. Murphy Knives
Rao's Coffee Roasting Company
Ray's New York Bagel
RealFood Consulting
Reid Label & Graphics
Renewal by Andersen Boston
Rentokil North America Pest Control
Rescom Exteriors Inc.
Restaurant Depot
Retail Control Solutions
RGB Architects
Rhineland Cutlery
RI Hospitality Association
Richer Pour Wine Company
Risch
Robot Coupe - Butkevich Associates
Robot Coupe USA
Rockport Specialty Seafoods
Root! Foods
Rosle USA
Rotella's Italian Bakery
S & D Coffee / Victor Coffee
Saniserv
Seco Select
Serralles USA
ServSafe/National Restaurant Association
Sheila G /Vintage Italia
Sid Wainer & Son
SIDRA TRADING COMPANY
SIGNUM LLC
Silverleaf Resorts
SKAL East
Smart Restaurant Products
Snapchef Culinary Staffing and Training
Solprox
Somerset Industries Inc
Sonic Drive In
SONO ITALIANO CORP
Sparrow Enterprises Ltd
Spence - Wells Associates
Spindrift Beverage Co, LLC
Standley Sales Co.
Stash Tea Company
Steelite International
Sterno Candle Lamp
Stonewall Kitchen, Ltd.
Stonhard
Stuffed Foods LLC.
Summit Spring Water
Sunrise Marketing/epunched
Supreme Corporation Inc
Swing Labels, LLC
Swipely
Swisher International, Inc.
Sysco Boston LLC
Tablecraft Products
Tarlow Breed Hart & Rodgers, PC - Albert A DeNapoli, Esq.
Taylor Freezer Of New England
Tech Logistics
Tech Transport
The Culinary Institute of America
TinderPro Firewood
Toast POS
Tony's Clam Chowder
Torani/R. Torre & Company
Traditional Breads Inc
TransAct Technologies
Traulsen Refrigeration
TriMark Disposables
TriMark United East
True Food Service Equipment
True Manufacturing
TurningPoint Systems
Tuuci
Ultimate Textile
UMASS Hospitality and Tourism Mgmt Dept
Unicorr Packaging
Unisource
United Citrus Products
Unity Food Sales
Vermont Soy LLC
Victorinox Swiss Army
Vollrath Company, LLC
Vulcan-Hart
Walco Stainless
Wexler Packaging Products
Whit's Media
Wikki Stix Co.
Wolf Equipment
Write Touch POS - East Commerce Solutions
Xpedx
Zinneken's Belgian waffles
Industry professionals and buyers wishing to attend can register at http://www.nefs-expo.com, or by calling 508-743-8579. Registrants who belong to state restaurant or specialty associations receive discounted registration.
Companies interested in exhibiting at the 2014 New England Food Show should contact Beth Schultz, sales(at)nefs-expo.com.
About New England Food Show
The New England Food Show is produced by Diversified Communications. Sponsored by the Massachusetts Restaurant Association and supported by other New England state restaurant, retail, hospitality and specialty food associations, NEFS is the region's largest and most attended trade show for retail food and foodservice buyers and professionals. http://www.nefs-expo.com
About Diversified Communications
Diversified Business Communications provides information and market access through magazine publishing, online resources and trade exhibitions on four continents. Diversified's core markets include the commercial marine, natural and organic, food and seafood industries. In addition, they produce leading events across several markets such as finance, building and construction, healthcare and textiles. http://www.divcom.com
Qualified Media (approval required) interesting in covering the event can register for free at http://www.nefs-expo.com.