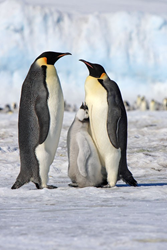 We are pleased to be able to offer our travelers such a great value on this remarkable experience.
Missoula, Montana (PRWEB) March 06, 2014
Adventure Life is offering rare discounts for a small ship Antarctica expedition on the Ocean Nova. These exclusive rates are the best available in the U.S. market for this style of cruise and will be offered only on reservations made prior to March 31, 2014. The Ocean Nova is an expedition ship with an ice-strengthened hull built specifically for exploring the polar regions including the far-flung reaches of Antarctica. Despite the isolated destination, travelers will enjoy comforts such as delicious meals and nicely appointed cabins with private facilities.
The current discounts amount to savings of up to $1,000 per person on the departure dates of November 11 & 20, 2014 and March 1, 2015. Travel agents are also welcome to sell the departure to their clients by working in partnership with Adventure Life. To see the details of this cruise visit http://www.adventure-life.com/cruises/ships/ocean-nova-air-cruises-199/antarctic-small-ship-expedition-1921/
"We are pleased to be able to offer our travelers such a great value on this remarkable experience", said general manager Jonathan Brunger. "It is unusual to see such big incentives on Antarctica cruises, but it is exciting to be able to exclusively offer this big discount in the North American market."
The Ocean Nova was refurbished in 2006 to include a glass-enclosed forward observation lounge on the top deck and to provide a pleasant retreat after daily shore exploration or zodiac excursions. The vessel carries up to 68 passengers and is classified to operate in ice-filled waters. The ship is guided by Danish officers with deep experience in polar navigation. With all outside cabins, private bathrooms, an open lounge area, and a spacious dining room, travelers have both privacy and space on the Ocean Nova.
To explore the world, visit http://www.adventure-life.com or call 800-344-6118.
About Adventure Life
Adventure Life is a company of travelers with a passion for sharing the world with others. Our travel experience runs deep, from years volunteering in rural Africa and Central America, to research trips in Asia, studying in Europe, guiding in the Rockies, and just bouncing around every corner of the world. This deep experience is the reason behind our pioneering approach to travel and award winning itineraries. For nearly fifteen years we have been creating personal itineraries that immerse our travelers in the vibrant colors of a place, leaving both our guests and hosts enriched by the experience. From our beginnings as a Latin America specialist, we now offer private journeys, small group tours, and expedition voyages throughout the world. We pride ourselves on our intimate knowledge of our destinations and our dedication to sharing the world.