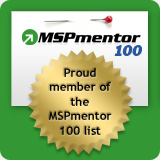 'Being recognized as a Top 100 MSP on the MSPmentor 501 Global Edition is a distinct honor, that as CEO, I attribute entirely to each of our Velocity Network employees,' said Joel Deuterman, President and CEO of Velocity Network
Erie, PA (PRWEB) March 06, 2014
Seventh Annual Report Identifies World's Top 501 Managed Service Providers (MSPs)
Velocity Network has been named as a Top 100 MSP on Nine Lives Media's seventh-annual MSPmentor 501 Global Edition, a distinguished list and report identifying the world's top 501 managed service providers (MSPs). This year's report includes:

MSPmentor 501 Global Edition
MSPmentor 100 Small Business Edition (top MSPs with 10 or fewer employees)
MSPmentor 200 North America Edition
MSPmentor 50 EMEA (Europe, Middle East, Africa) Edition
MSPmentor 25 AANZ (Asia, Australia, New Zealand) Edition
"Being recognized as a Top 100 MSP on the MSPmentor 501 Global Edition is a distinct honor, that as CEO, I attribute entirely to each of our Velocity Network employees. As is true in virtually all industries, a company is only as good as its people, and this statement is most certainly true here at Velocity Network. Our high quality staff has created strong and lasting client relationships, as well as an extremely efficient service delivery process; a combination that has enabled us to grow, compete, and remain profitable in what we all know to be a highly competitive industry," said Joel Deuterman, President and CEO of Velocity Network.
The MSPmentor 501 report is based on data from MSPmentor's global online survey, conducted October-December 2013. The MSPmentor 501 report recognizes top managed service providers based on a range of metrics, including annual managed services revenue growth, revenue per employee, managed services offered and customer devices managed.
"MSPmentor congratulates Velocity Network on this unique honor," said Amy Katz, president of Nine Lives Media, a Penton business. "Qualifying for our MSPmentor 501 Global Edition puts Velocity Network in rare company."
MSPs on this year's global 501 list lifted their combined annual recurring revenues $2.61 billion, continuing seven straight years of strong growth. Together, those MSPs now manage more than 700,000 servers, according to Jessica Davis, managing editor, MSPmentor.
MSPmentor, produced by Nine Lives Media, is the ultimate guide to managed services. MSPmentor features the industry's top-ranked blog, research, Channel Expert Hour Webcasts and FastChat videos. It is the number one online media destination for managed service providers in the world.
About Velocity Network
Since 1990, Velocity Network has provided enterprise-level IT solutions to organizations throughout Northwest Pennsylvania. From fiber optic Internet and voice service — to managed helpdesk support, telephone systems and everything in between, Velocity Network is the region's leading IT provider because of their continuous investment in technology and their employees, who are passionate about providing the right solution. For more information on Velocity Network, visit http://www.VelocityNetwork.net.
About Nine Lives Media
Nine Lives Media, a division of Penton http://www.penton.com, defines emerging IT media markets and disrupts established IT media markets. The company's IT channel-centric online communities include MSPmentor http://www.MSPmentor.net, The VAR Guy http://www.TheVARguy.com and Talkin' Cloud http://www.TalkinCloud.com.