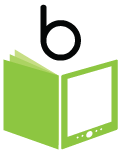 Bibliomotion is thrilled to have Audra Longert and Sue Ramin join their growing team.
Boston, MA (PRWEB) March 06, 2014
Bibliomotion, books + media is thrilled to have Audra Longert and Sue Ramin join their growing team. As Bibliomotion's new Director of Special Market Sales, Audra will work with the Bibliomotion team supporting book sales and speaking efforts for authors. Sue Ramin, Bibliomotion's Director of Business Development, will work with the Bibliomotion authors on increased marketing initiatives for their books.
More about Audra Longert:
With over a decade of publishing experience, Audra has worked for both educational and professional/trade publishers including Harvard Business Review Press where she oversaw all domestic and international licensing. Most recently, she managed publisher relations for getAbstract, a business book abstracting and marketing company. Audra holds an undergraduate degree from Washington University in St. Louis, and a Masters in Spanish Language, Literature, and Culture from Middlebury College. In her spare time you'll either find her running along the Charles River or eating obscure cheese.
More about Sue Ramin:
Sue has worked in general trade book publishing for over thirty years. She has worked for small boutique publishers such as Andre Deutsch and, most recently, David Godine in Boston, and for larger companies such as Macmillan, Collins and Penguin Books, where she ran their film & TV division for 11 years. Sue is a publishing multi-tasker as she embraces acquisitions, marketing and rights. She has taught the overview of book publishing at Emerson College in Boston, and has been involved with producing a couple of films. In her spare time she likes to swim, cook and endlessly walk her inexhaustible springer spaniel.
More about Biblimotion, books + media:
Bibliomotion is a book publishing house designed for the new publishing landscape. While many publishers work to retrofit old processes for new realities, Bibliomotion was founded by book-industry veterans who believe the best approach is a fresh one – one that focuses on empowering authors and serving readers above all else. Moving away from the top-down model that has dominated the publishing process for years, we give each member of the team – including the author – a seat at the table from the very beginning and in doing so, work side-by-side to launch and sell the best content possible, making it available in a variety of forms.