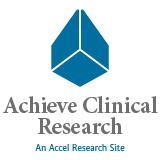 "By investing in early-stage, high-risk ideas, we have supported innovation in fundamental understanding of the disease and successfully identified a diverse range of new pathways and targets in lupus. " - President of the Lupus Research Institute
Birmingham, Alabama (PRWEB) March 11, 2014
*To see if you qualify for this Lupus Clinical Trial in Birmingham, visit Achieve Clinical Research on the web (http://www.achieveclinical.com/) or contact us directly at (205) 380-6434. There is no cost to participate, no insurance is required, and you may receive compensation for time and travel.
STUDY DESIGN
This is a Phase IIb, multicenter, double-blind, placebo controlled (DBPC) parallel-arm research study in which participants are planned to be randomized in a ratio of 1:1:1 to receive placebo, or 75 mg or 150 mg of the experimental lupus drug, administered via weekly subcutaneous (SC) injections for 24 weeks.
The trial is composed of a screening period, a DBPC treatment period, and a safety follow-up (FU) period. The trial will be conducted on an outpatient basis and treatment duration will be 24 weeks. A long-term extension (LTE) trial will be offered to completers of the 24-week treatment period as part of a separate protocol.
BACKGROUND & RATIONALE
This experimental lupus medication is a novel immunomodulator with B-cell targeting properties that is being developed for the treatment of SLE. It inhibits BLyS and APRIL. It ameliorates lupus disease progression animal models by reducing B-cell numbers and consequently the level of anti-dsDNA antibodies. In animal models where soluble TACI receptors were administered, decreases in disease manifestations were also observed. In addition, inhibition of BLyS with belimumab (an anti-BLyS monoclonal antibody), approved by the FDA in 2011, was shown to be safe and effective for lupus treatment.
This Phase IIb clinical trial is being conducted to evaluate the efficacy and safety of a new lupus drug compared to placebo in reducing the level of SLE disease activity in subjects with active lupus symptoms and to select a dose for further development in Phase III. This trial will recruit subjects with moderate to severe SLE, but treatment will be initiated at the time of active disease (rather than low disease activity and evaluating prevention of flares as was studied in previous trials). The APRIL-SLE trial suggested efficacy of this medication in preventing flares of SLE. However, efficacy in reducing active disease is critical information for the medical community and patients. The time at which patients have active disease manifestations is often a treatment decision point. In addition, since the activity of SLE fluctuates over time, it is important to evaluate during clinical development whether this lupus drug has efficacy during both periods of low as well as moderate-severe disease activity.
PRIMARY OBJECTIVES
The primary objective of this trial is to evaluate the efficacy of this experimental lupus medication compared to a placebo in reducing SLE disease activity in subjects treated with SoC therapy and to investigate the dose response relationship.
INCLUSION CRITERIA

Male or female of 18 years of age, who provide written informed consent at the screening visit.
Diagnosis of SLE satisfying at least 4 out of the 11 ACR classification criteria for SLE during the course of their illness at the screening visit.
Disease duration of at least 6 months from the time of diagnosis (when the subject met at least 4 of the ACR criteria) at the screening visit.
SLEDAI-2K score 6 at screening visit.
Positive test results for ANA (human epithelial cell [Hep]-2 ANA 1:80) and/or anti-dsDNA antibody (30 IU/mL) at screening visit.
Women of childbearing potential must use highly effective methods of contraception to prevent pregnancy for 4 weeks before randomization and must agree to continue to practice adequate contraception for 60 days after the last dose of the study period. For the purposes of this trial, women of childbearing potential are defined as:
All female subjects after puberty unless they are postmenopausal (defined by continuous amenorrhea) for at least 2 years or are surgically sterile.
Highly effective contraception is defined as use of 2 barrier methods (e.g., female diaphragm and male condoms), 1 barrier method with spermicide, an intrauterine device or hormonal contraceptives (e.g., implant or oral). Note that because mycophenolate affects the metabolism of hormonal contraceptives and may reduce their effectiveness, women receiving mycophenolate who are using hormonal contraceptives for birth control should employ an additional contraceptive method (e.g., barrier method).
Women of childbearing potential must have a negative serum pregnancy test at screening visit and a negative urine pregnancy test at Day 1/randomization before dosing.
History of vaccinations against S. pneumococcus and influenza virus (as seasonally required), or vaccination against these pathogens at the screening visit. Subjects receiving one or more of these vaccinations at the screening visit must have at least 2 weeks between the vaccination and the date of randomization. (Live or live-attenuated vaccines are not permitted)
*Achieve Clinical Research conducts Phase II-IV Clinical Research Studies in Alabama. For more information about participating in a Lupus Clinical Study, please visit our website or contact us directly at (205) 380-6434.