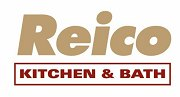 Raleigh, NC (PRWEB) March 06, 2014
Raleigh, NC area residents have a new option when it comes to kitchen and bathroom design. Reico Kitchen & Bath has opened a new state-of-the-art 10,000 square foot kitchen and bath showroom in Raleigh, NC, showcasing beautiful kitchens, bathrooms and home design products in a one-stop-shop environment.
Reico Kitchen & Bath, the premier distributor of kitchens and bathrooms in the mid-Atlantic region, is pleased to announce the opening of a new kitchen and bath showroom and distribution center in Raleigh, NC to serve the North Carolina market. The new Reico Kitchen & Bath showroom in Raleigh will be their signature location along with newly remodeled kitchen and bath showrooms in Fayetteville and Southern Pines.
"We are extremely excited to be opening our first full Reico Kitchen & Bath showroom in Raleigh," said Reico Kitchen & Bath President Richard Maresco. "It has been our primary focus since we entered the market last year to give kitchen and bath clients a new kitchen and bath resource for all their needs and we think we have designed a showroom that can do just that."
Located at 2728 Capital Boulevard, the new Raleigh kitchen and bathroom showroom features more than 30 kitchen and bathroom displays in its 10,000 square foot space, ideal for clients looking for the best in designs for kitchens and baths to view. Showroom hours are Monday through Friday from 9 a.m. to 6 p.m. and Saturdays from 10:00 a.m. to 4:00 p.m. Deliveries will be made from the new Raleigh location as well to support all of Reico's North Carolina showrooms and customers.
About Reico Kitchen & Bath
For 60 years, Reico Kitchen & Bath is the premier distributor of kitchens and bathrooms in the mid-Atlantic region with 21 stores covering VA, MD, DE, PA and NC. While they are the largest kitchen and bath distributor in the country, the success of their company has been structured around earning the business and appreciation of their clients. It is their goal to have every customer recommend them. They offer full turnkey service, providing cabinets, countertops, appliances, installation and everything else for a kitchen or bathroom project. Come to where the professionals have trusted their own businesses to since 1952, and watch Reico bring the dream of a new kitchen or bathroom to life. For more information visit http://www.reico.com/